Oops! I did it again… Another Deutsche Bank 'fat finger' mistake sends $35 billion out the door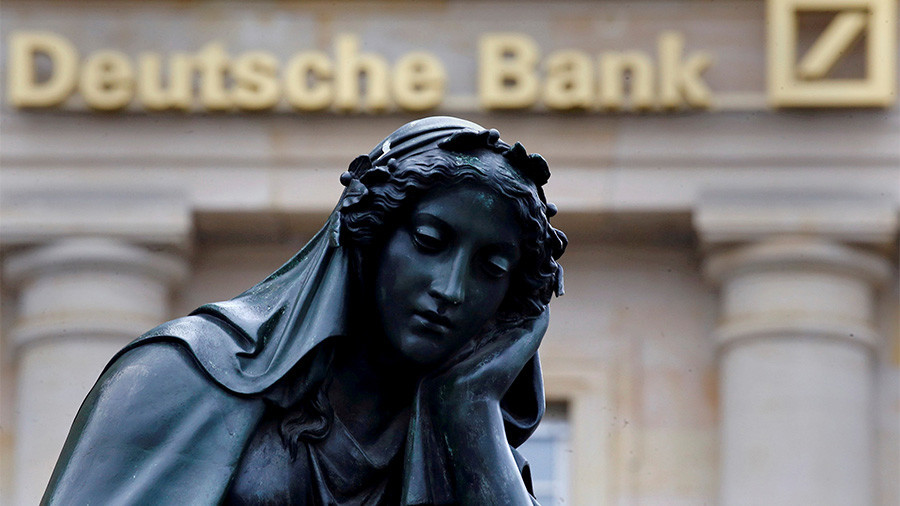 Germany's biggest bank said an "operational error" led to the accidental collateral payment of €28 billion ($35 billion) to an exchange it does business with. The incident occurred in late March, sources told CNN Money.
It's not clear how much money Deutsche Bank intended to pay, but the transferred sum is $5 billion more than Deutsche Bank's entire market value.
The bank said it was moving the money as collateral to its account at Eurex, a major international exchange focused on European derivatives. Investors are sometimes required to post more collateral as security for repayment.
"The error was identified within a matter of minutes, and then rectified. We have rigorously reviewed the reasons why this error occurred and taken steps to prevent its recurrence," the bank's spokesman said in a statement.
Earlier this month, Deutsche Bank got rid of CEO John Cryan as part of a broad reorganization to restore revenue growth. The bank's shares lost more than half their value under Cryan, who joined Deutsche Bank in July 2015. The bank has not made a profit since then.
"A bank mistakenly making such a large transfer shows its controls aren't working adequately, and it's embarrassing," Dieter Hein, an analyst at Fairesearch who has the equivalent of a sell recommendation on the bank's stock, told Bloomberg.
"This kind of incident shows that the bank's problems are so big that you can't fix them immediately. Cryan failed," he said.
In 2015, Deutsche Bank mistakenly paid $6 billion to a US hedge fund client in a "fat finger" trade on its foreign exchange desk. It recovered the money the next day, explaining that the multi-billion dollar mistake was made by a junior member of the foreign exchange team while his boss was away on holiday.
For more stories on economy & finance visit RT's business section