Bank's 'fat finger' slip-up transfers $6bn to client by mistake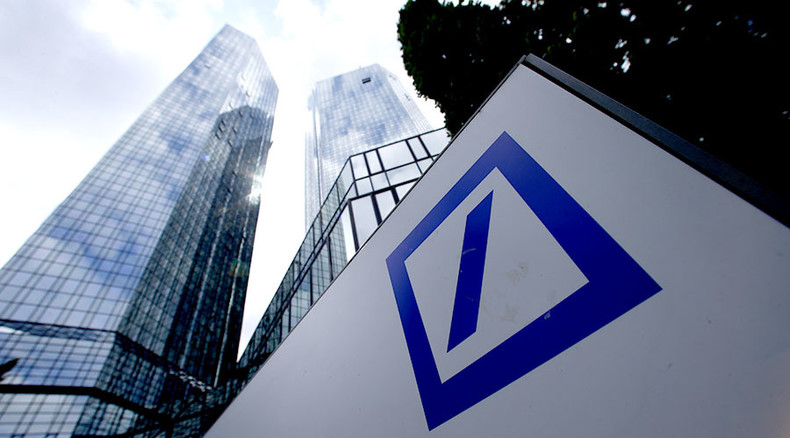 Germany's troubled Deutsche Bank has hit the headlines once again. This time for erroneously transferring $6 billion to a hedge fund client's account.
The multi-billion dollar mistake was reportedly made by a junior member of the foreign exchange team while his boss was away on holiday. According to the Financial Times, the trader processed a gross value instead of net figure. That meant the trade had "too many zeroes," a source told the newspaper.
The question remains as to why the mistake was not instantly detected by Deutsche Bank, which supposedly uses a "four eyes principle" policy that requires every trade to be reviewed by another employee before processing.
The incident happened in June; the error was corrected the next day and the bank received the money back.
It's been a tough year for Deutsche Bank. Germany's biggest lender was fined a record $2.5 billion in May for its role in the Libor manipulation. Libor is a benchmark for interest rates on trillions of dollars of financial contracts. The Frankfurt-based bank is also reportedly involved in 6,000 legal cases.
In June, the bank's two co-CEO Anshu Jain and Juergen Fitschen stepped down due to missing profit targets. The new co-CEO John Cryan said he would tighten the screws.
In October, Deutsche Bank announced its largest quarterly loss in the past 10 years - €7.6 billion ($8.6 billion). A month ago, a source told Bloomberg about the bank's plans to cut 8,000 jobs.
"Our cost base is swollen by poor and ineffective processes, antiquated and inadequate technology, too many tasks being completed manually and, too frequently, unsuccessful investments in our infrastructure," said the bank's new CEO in a July memo.