Bitcoin crashing & housing bubbles popping – Deutsche Bank's biggest risks in 2018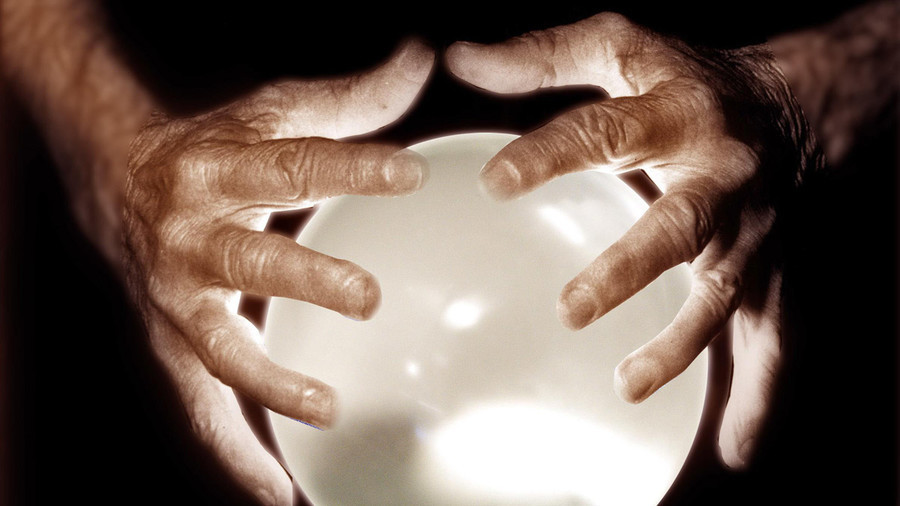 Investors should get ready for potential risks this year, warns Deutsche Bank. They include stock market corrections, the collapse of cryptocurrencies and housing bubbles.
With national central banks pursuing active policies pegged to the whole range of internal and external drivers, the geopolitical environment is continually changing with one concern being replaced by others.
Domestic policies carried out by governments across the world commonly have a significant impact on the whole planet, and new phenomena such as a crash in the crypto-market might bring down real companies.
That's why the number of risks worth worrying about is growing, even when the Volatility Index VIX is steadily falling. Deutsche Bank's chief international economist Torsten Slok has circulated a list of 30 risks for markets in 2018.
"They are in random order and are both upside risks and downside risks," the analyst writes in a note. "Think of them not only as potential VIX-boosters but also as potential sources of faster or slower growth than what we have in our baseline forecast."
In the list there's something for everyone: a bitcoin crash, North Korea test launches ICBMs, the Robert Mueller investigation and an ongoing growth of inequality in the US.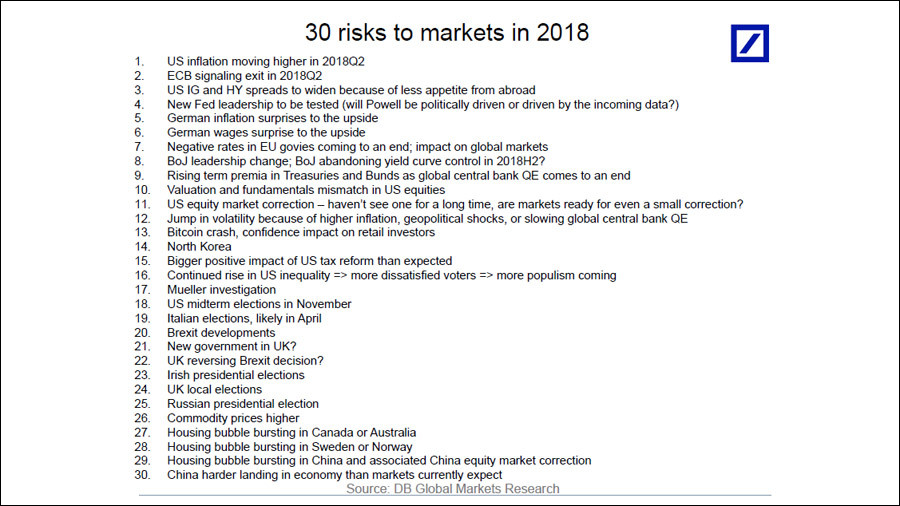 For more stories on economy & finance visit RT's business section
You can share this story on social media: