Bitcoin under Trump could triple in value, Saxo Bank predicts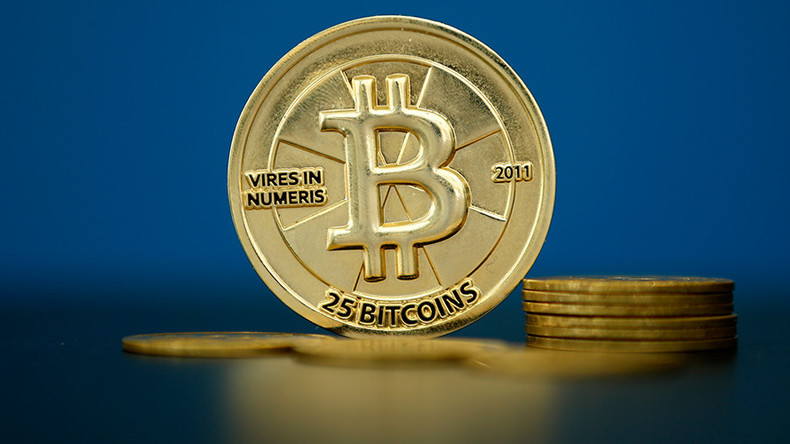 The cryptocurrency bitcoin could triple in value this year thanks to US President-elect Donald Trump's "spending binge," according to a report from Saxo Bank which said the value of bitcoin could hit over $2,100.
The bank's annual report "Outrageous Predictions for 2017" was published in December. It stated the expected increase in fiscal spending by Trump's administration would cause "US growth and inflation to skyrocket, forcing the Federal Reserve to accelerate its hikes and the US dollar to hit the moon."
The dollar would be an attractive currency for foreign investors. That will create a "domino effect in emerging markets and China, in particular, leading people globally to look for alternative forms of currencies and payment systems not tied to central banks," said chief economist at Saxo Bank Steen Jakobsen.
He added that bitcoin as the largest cryptocurrency would benefit from that chaos. "We could see bitcoin easily triple over the next year going from the current level to $2,100," Jakobsen said.
Bitcoin was trading at around $900 in the first week of January, up from $400 at the start of 2016.
The digital currency's price would rise partly due to Chinese investors seeking higher returns. China accounts for about 90 percent of all bitcoin trading on exchanges. The country has strict capital controls, which makes it difficult for the Chinese to convert the yuan into foreign currency, and limits the amount of cash investors can move abroad.
Some analysts echo Saxo Bank's prediction, saying the price of bitcoin will continue to rise as more devaluations are expected from the Chinese government.
The slower appreciation of the US dollar against the Chinese yuan in comparison to bitcoin against the greenback shows that Saxo Bank's $2,000 forecast is not unrealistic, they add.
Danish Saxo Bank's annual roundup of 'outrageous predictions' is a collection of speculations that, according to the bank, represent more of a fringe outlook than anything official.
You can share this story on social media: