London Stock Exchange stops trade of Russian firm whose owner is on US sanctions list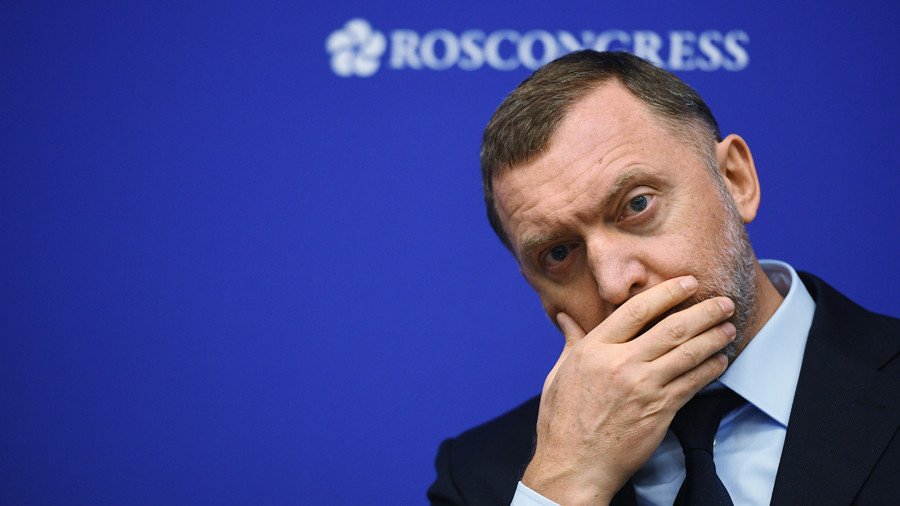 The UK Financial Services Authority (FSA) has temporarily stopped trading of Russia's EN+ Group on the London Stock Exchange. The firm manages assets of billionaire Oleg Deripaska, who was added to the US sanctions list last week.
The message, published on the exchange website, does not say when the trading of EN+ depositary receipts would resume. Trade in London starts at 08:00 GMT, while trading of shares in Russian companies begins at 04:00 GMT.
En+, widely associated with the sanctioned tycoon Oleg Deripaska, was valued at $8 billion when the company was listed on the London Stock Exchange (LSE) last November. It was the first placement of a Russian company on the LSE since the introduction of sanctions against Russia in 2014.
On Friday, market capitalization of the Russian firm plunged by 30 percent to $7 billion after Deripaska and companies under his control, including En+, United Company RUSAL, and Basic Element, were added to the sanctions list issued by the US Treasury Department. The updated list includes 12 businessmen and the companies they control. The blacklist prohibits US corporations and their partners from dealing with sanctioned individuals and enterprises.
Deripaska and his family reportedly control 76.6 percent of En+, which owns both metallurgic and energy assets, while the remaining shares are currently in circulation at stock exchanges in Moscow and London.
The reported consolidated proceeds of the company totaled $12.1 billion last year, while net debt amounted $12.2 billion. Nearly 78 percent of its revenues were generated by RUSAL, while the energy business made around 15 percent of overall proceeds.
RUSAL, the world's second largest aluminum company by primary production output, said that the sanctions are likely to materially affect its business in an adverse way. The company share prices plunged over 40 percent during Monday's trading in Hong Kong.
On Friday, the White House imposed a set of new measures against Moscow, which it accuses of "a range of malign activity around the globe." In total, 24 Russian individuals and 14 entities were included on the list. Apart from En+, restrictions were also imposed on Russia's state-run defense company Rosoboronexport, energy firm Eurosibenergo, as well as diversified industrial groups.
For more stories on economy & finance visit RT's business section
You can share this story on social media: