Berlin calls for retaliation against 'illegal' US sanctions on Russia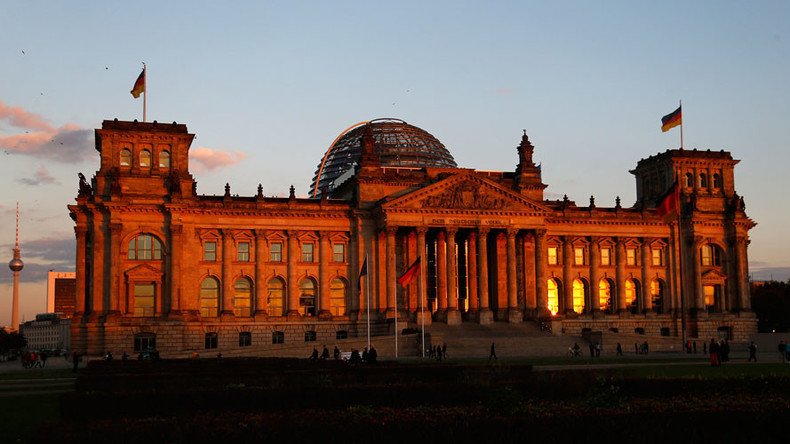 New penalties against Moscow proposed by US lawmakers violate international law and officials in Brussels should consider countermeasures, the German economy minister said on Monday.
"We consider this as being against international law, plain and simple," Brigitte Zypries told the Funke Mediengruppe newspaper chain.
"Of course we don't want a trade war. But it is important the European Commission now looks into countermeasures," she added.
According to the minister, "the Americans can not punish German companies because they operate economically in another country."
Last week, both chambers of the US Congress decided to impose new sanctions against Russia over its Crimea reunification and alleged meddling in US elections. The bill has still to be signed by US President Donald Trump. This is the first time Washington has made a move against Moscow without European consent.
The bill appears to target Russia's Nord Stream-2 pipeline that will deliver natural gas from Russia to Germany. The proposed expansion would double the existing pipeline's capacity and make Germany EU's main energy hub.
The legislation seeks to introduce individual sanctions for contributing in Russian energy projects and targets major sectors of Russia's economy, including defense, railway, and banking industries.
READ MORE: New US Russia sanctions 'absolutely unacceptable,' come at expense of EU jobs – Austrian chancellor
The new sanctions on Russia have been criticized by several senior politicians in Europe, including the Austrian Chancellor Christian Kern and German Foreign Minister Sigmar Gabriel. Critics of the US government's move argue the sanctions could affect European energy security and serve Washington's economic interests – in line with the "America First" policy of president Donald Trump.
"We deem it absolutely unacceptable when a bill demands that Europeans give up on Russian gas so that they could sell American instead, at a much higher price," Gabriel said.
Russian energy giant Gazprom currently supplies a third of European gas demands, having delivered a record 179 billion cubic meters (bcm) of natural gas to Europe in 2016. Construction of additional delivery infrastructure would diversify the supply of Russian gas and make the delivery of fuel much cheaper than the costly US alternative of liquefied natural gas (LNG).
Speaking in Warsaw, Poland in July, Trump made clear that the US is interested in expanding energy ties with Europe, especially with Central and Eastern European nations.
"We are committed to securing your access to alternate sources of energy, so Poland and its neighbors are never again held hostage to a single supplier of energy," Trump said after Poland received its first shipment of American LNG in June.
Polish President Andrzej Duda later expressed hope that his country will become a pan-European energy hub able to distribute gas across the EU.
You can share this story on social media: