US corporations lobby against anti-Russia sanctions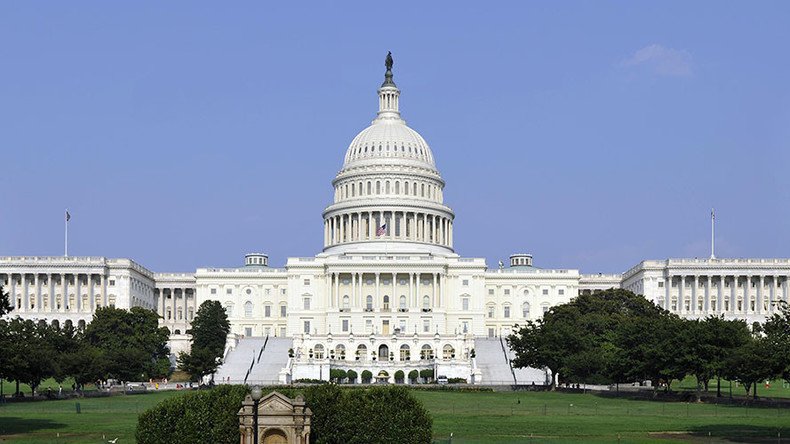 A wide range of American conglomerates, including oil, energy, banking, aerospace, auto and heavy manufacturing enterprises have jointly started a lobbying campaign against the new round of sanctions against Russia passed by the US Senate, CNN reports.
BP, ExxonMobil, General Electric, Boeing and Citigroup, MasterCard and Visa are reportedly among the companies raising concerns the punitive measures will ultimately harm their businesses, rather than the Kremlin.
Ford, Dow Chemical, Procter & Gamble, International Paper, Caterpillar, and Cummins have reportedly warned the measure could impact their businesses as well.
The new bill, aimed at punishing Russia for alleged meddling in the US presidential election, was approved last month. The measures target already sanctioned Russian banks and energy sector, limiting the financing period for them to 14 and 60 days respectively.
The legislation also introduces individual sanctions for investing more than $5 million a year or $1 million at a time in Russian pipeline projects or providing such enterprises with services, technology or information support.
Over a dozen of US corporations want changes to the bill and lobbyists and trade associations have been visiting Capitol Hill in recent days meeting members of Congress.
"It passed with such force and such a strong vote in the Senate, it seemed to be insurmountable initially. I don't think they thought through the unintended consequences," said a senior congressional aide who has worked on the billб as quoted by the media outlet.
The bill, which is still to be approved by both the House of Representatives and the Trump administration has drawn a wave of criticism among European corporations as well.
Earlier this week, the heads of European energy companies warned the sanctions Washington wants to impose on the Nord Stream-2 gas pipeline might have an adverse impact on Europe.
Last month, German Foreign Minister Sigmar Gabriel and Austrian Chancellor Christian Kern said the new measures introduced by the US were only about "selling American liquefied natural gas and ending the supply of Russian natural gas to the European market."
You can share this story on social media: