UK threat to cut Russian gas supplies politically motivated – Russian energy minister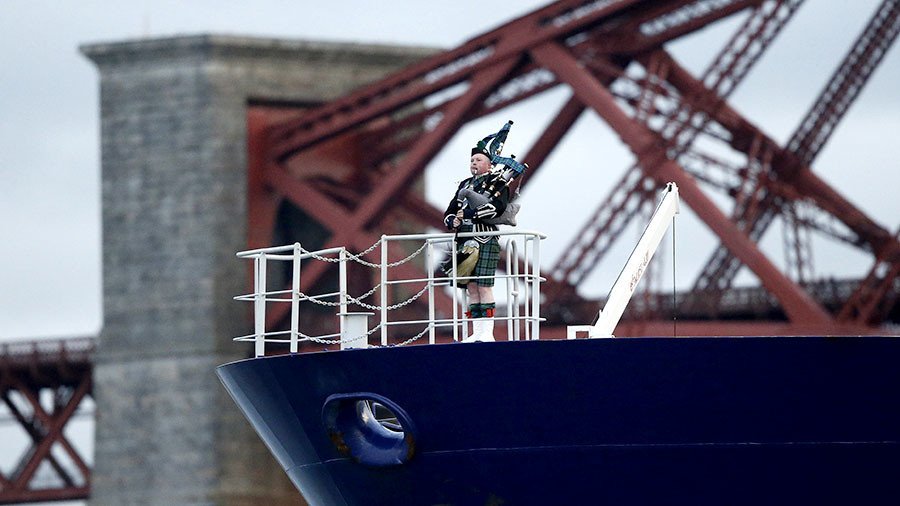 Politics is behind British Prime Minister Theresa May's proposal to reduce gas purchases from Russia, which is bad for competition, according to Russian Energy Minister Aleksandr Novak.
"Russia is supplying gas to Europe on absolutely competitive terms and will continue to operate in a competitive environment. Such decisions are politically motivated and are not aimed at increasing competition in the European market," Novak said, as quoted by the TASS news agency.
"It's the right of every commercial organization and country to choose their energy policy," he added.
Earlier, Theresa May said the United Kingdom would seek alternative gas supplies after blaming Russia for poisoning former spy Sergei Skripal.
Britain buys Russian gas through mainland Europe and has also bought from Russia's brand-new liquefied natural gas (LNG) plant in Yamal, northern Siberia. Last year, Russia sold $2.85 billion worth of gas to the UK.
Half of Britain's LNG imports to date in 2018 have come from Russia. An unusually cold winter and pipeline breakdowns forced London to ask for Moscow's help to cover the national gas shortage.
Trevor Sikorski, chief gas analyst at Energy Aspects in London, told the FT that after the UK closed the Rough storage site, the country could become more dependent on LNG. He added that the share of British imports could surge from the current three percent to five percent.
UK energy union GMB said it questions "how effective the sanctions will be when half of our liquid gas imports this year have come from Russia, and Russian companies provided six percent of our gas consumption in 2017," as quoted by Bloomberg.
"We need a serious strategy and investment in UK energy to make sure we can stand on our own two feet," it said.
For more stories on economy & finance visit RT's business section
You can share this story on social media: