Russia delivering more gas to Britain to relieve cold-weather shortage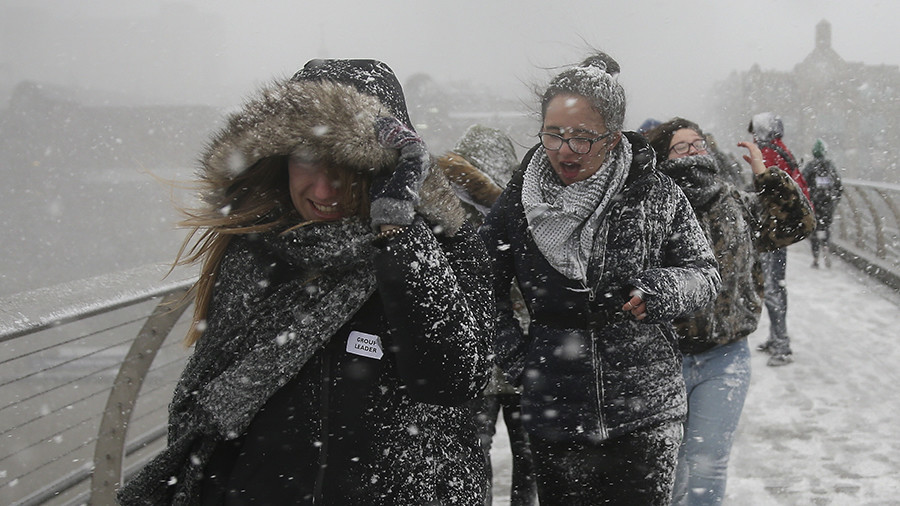 The UK is expecting another tanker of Russian liquefied natural gas (LNG), as an abnormally-cold winter causes shortages. There have also been price spikes for gas, which is needed for heating.
The Financial Times reports that the LNG cargo is coming from Russia's Yamal plant in the far north. The bad weather conditions, dubbed the 'Beast from the East', has resulted in a 400-percent rise in consumer gas prices, which reached 12-year highs.
Shell is expected to deliver the Russian gas on March 6 to an LNG terminal at Milford Haven, convert it into a gaseous state and pump it into the UK network. Last week, the UK National Grid announced that, amid growing demand, the country was facing a threat of a gas shortage. The warning was the first of its kind issued in eight years.
Many experts said that the recent cold spell proved that UK is overly dependent on gas supplies. Natural gas is crucial for UK energy security and comprises 40 percent of electricity generation and heating in most homes and businesses. The British government has stressed that Russia contributes less than 1 percent of all gas supplies to the country.
The first LNG tanker from Russia was to arrive in the UK in December 2017. By the time the ship arrived in the UK, fuel prices went down, and the LNG was pumped to another tanker and sent to Boston, USA.
Russian energy company Novatek, which owns a controlling stake in Yamal LNG, has been under US sanctions since 2014. However, there are no sanctions against the Yamal LNG plant, so the company can supply gas to the US and other Western countries.
For more stories on economy & finance visit RT's business section
You can share this story on social media: