Russia won't cut off gas to Europe despite 'politically motivated' court decision, says legal expert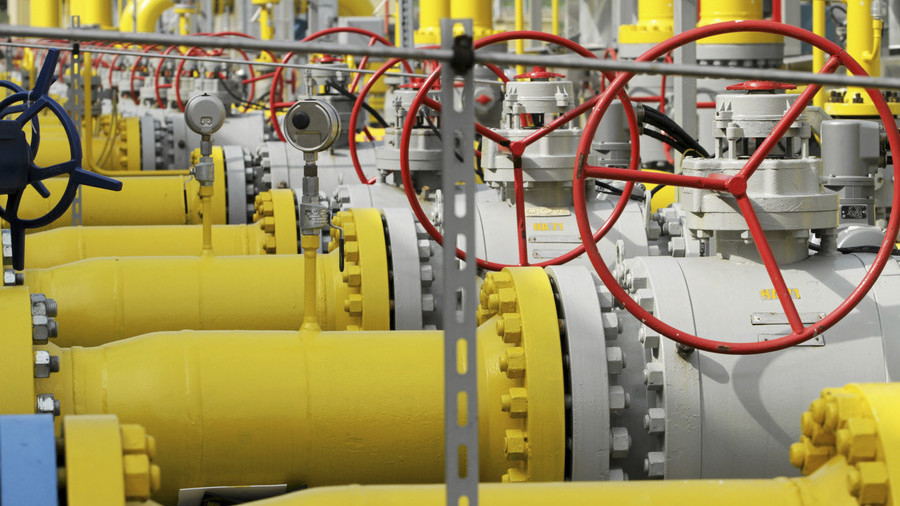 A court decision to order Gazprom to pay $2.6 billion to Ukraine's Naftogaz, while "very politically motivated," is unlikely to end Russian gas supplies to a freezing Europe, labor and human rights lawyer Dan Kovalik told RT.
Russia's energy giant announced on Friday that it is going to terminate its contract with Naftogaz for the supply and transit of natural gas in light of the recent verdict by Stockholm Arbitration Court. In late February, the court ordered Gazprom to compensate Naftogaz $4.6 billion for what the latter sees as lost profit from the transit of Russian gas to Europe. Russia, meanwhile, argued that the amount transported is conditional on changes in European demand.
During the course of litigation, which has been rumbling on since June 2014, the court awarded Gazprom $2 billion for gas supply arrears in December and stipulated a minimum amount of gas that Naftogaz must buy from Gazprom annually from 2018. However, this amount – 4 Bcm a year – is 10 times lower than in the original contract signed in 2009, which mandated Ukraine to buy at least 41.6 Bcm a year in a "take-or-pay" clause. The court partially justified its latest decision, called"asymmetric" and "based on double standards" by Head of Gazprom Alexei Miller, by referring to a difficult economic situation in Ukraine.

"The decision was very politically motivated and, of course, these days, the West is very much in the mood to punish Russia. So, Russia has reason to believe that the decision may not have been particularly favorable towards it," Kovalik told RT.
He said he hopes that Naftogaz and Europe will "worked out their differences" so the latest twist in the legal dispute will not result in a cessation of gas deliveries to either Ukraine or Europe, and will be mediated by the latter.
Meanwhile, a potential disruption would benefit the US, which has long been nurturing the idea of edging Russia out of the EU gas market. "The US, of course, would like to be the supplier to Europe and maybe they [Europe] would look to the US at some point as a substitute," Kovalik said, noting that "most people think" that America's sanctions on the Russian energy sector "were designed for US companies to be able to muscle into the European gas market."
Reflecting on the present concerns of Gazprom's European customers, Kovalik said that he doesn't believe the situation will get to the point where Moscow cuts supplies short, noting that it is not in the country's interests. "I don't think so. In fact, Vladimir Putin made it clear that he has no intention of stopping any gas flow to Europe. I don't foresee that happening. The EU has made it clear that it really wants this solved, so there's no potential of this happening."
The potential loss of Russian gas will be a huge blow to Europe, especially now, when it is in the midst of a cold snap from Siberia, Keith Boyfield, a British consultant economist, told RT. "[Russian gas] is very significant for some countries in central Europe. The United Kingdom gets quite a lot of gas from Norway – that's become a major supplier for us – but I think that for countries like Germany, and other countries in the east of and the center of the EU block, this is going to be a real issue," he said, adding that he expects the long-running legal dispute to drag on for years to come.

While the UK is not reliant on Russian supplies, unlike Germany, the freezing temperatures brought by the 'Beast from the East' has already forced it to turn to the Russian gas despite soaring consumer prices. "In the United Kingdom, where industrial consumers were running out of gas this week because of bad weather, we've done a deal where we're bringing in liquified natural gas (LNG) from Siberia," he said.
A tanker loaded with Russian gas from the Yamal energy project in Siberia is scheduled to arrive in the British port of Milford Haven on March 6, the Financial Times reported, citing sources.
READ MORE: UK may run out of gas amid perfect storm of cold winter and supply issues
The Yamal project, which has a total capacity of 16.5 million tons of LNG per year, is a joint venture between Russia's NOVATEK (50.1 percent), Total (20 percent), CNPC (20 percent), and the Silk Road Fund (9.9 percent). "If you are in Siberia producing LNG, you are in a very good position, they will be opening more champagne in Siberia next week," Boyfield said.
Back in December, the UK welcomed the first batch of Yamal LNG transported by the tanker 'Christophe de Margerie.'
Think your friends would be interested? Share this story!