Gazprom terminates gas supply contract with Ukraine's Naftogaz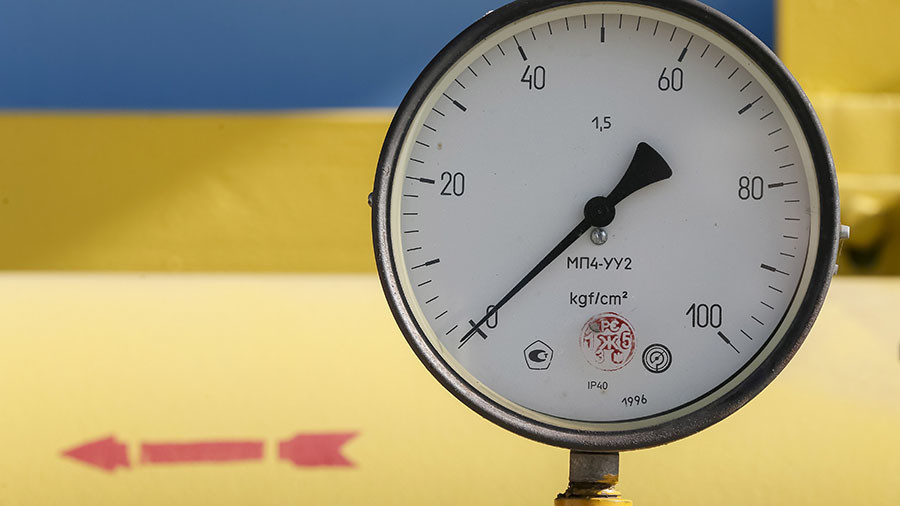 Russia's Gazprom announced on Friday it has been forced to immediately break its contract with Ukraine's Naftogaz for the supply and transit of natural gas.
The decision concludes a three-year dispute between the two companies. The announcement followed the verdict of the Stockholm Arbitration Court which heard the dispute. This week the court ordered Naftogaz to pay Gazprom $2 billion, while ordering the Russian company to compensate Naftogaz to the tune of $4,673 billion.
Head of Gazprom Alexei Miller as cited by RIA Novosti, said that the court "made an asymmetric decision," violating the balance of the parties' interests.

"The arbitrators justified their decision by the sharp deterioration in the Ukrainian economy. We are categorically against Ukraine's economic problems being solved at our expense," Miller said.
He added that at the present time, the Russian side considers the extension of contracts economically unviable.
On Thursday, Gazprom's deputy chairman Alexander Medvedev told journalists the company won't send shipments of natural gas to Ukraine's Naftogaz as of March 1 after the sides failed to reach an agreement.
The legal battle between Gazprom and Naftogaz in the Arbitration Institute of the Stockholm Chamber of Commerce had rumbled on since June 2014. Most of the Russian company's claims against Naftogaz relate to fines for insufficient withdrawal of gas by the Ukrainian side in accordance with the 'take-or-pay' rule. Gazprom also demanded payment of the debt for gas delivered to Ukraine between May and June 2014, plus fines. Naftogaz pushed for a retroactive change in the price of gas, the reimbursement of overpayments and a repeal of the ban on reselling Russian gas.
For more stories on economy & finance visit RT's business section