Bill Gates urges super wealthy to pay 'significantly higher' taxes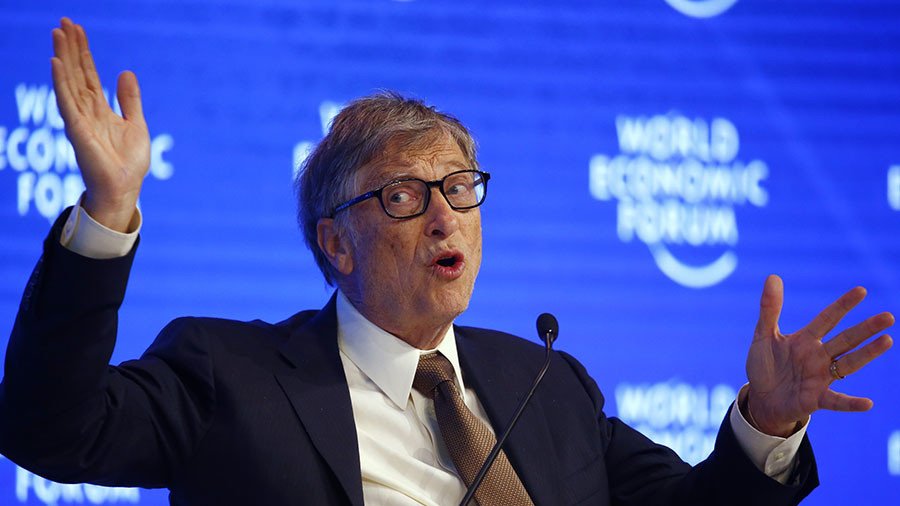 One of the world's richest men, Bill Gates, says he should pay more in taxes and urged the US authorities to require other billionaires to contribute "significantly higher" amounts.
"I need to pay higher taxes. I've paid more taxes – over $10 billion – than anyone else, but the government should require the people in my position to pay significantly higher taxes," Microsoft founder said in an interview with CNN.
Gates, whose fortune is estimated at $86 billion, also sharply criticized the GOP tax law, which slashed tax rates for big businesses.
"It was not a progressive tax bill. It was a regressive tax bill. People who are wealthier tended to get dramatically more benefits than the middle class or those who are poor, and so it runs counter to the general trend you'd like to see, where the safety net is getting stronger and those at the top are paying higher taxes," the billionaire said.
The tax reform, launched this year, has been severely criticized by analysts, who said that the measure would widen the gap between the rich and the poor. According to the latest report compiled by the Institute for Policy Studies, some 80 percent of the tax relief would benefit only the wealthiest 1 percent of US households.
"You still have about a sixth of the population living in conditions that should be very disappointing to us, and government policies need to really think, 'Why aren't we doing a better job for those people?'" Gates said, commenting on rising inequality in the US.
For more stories on economy & finance visit RT's business section
You can share this story on social media: