Top US firms tuck away $1.3tn offshore - Oxfam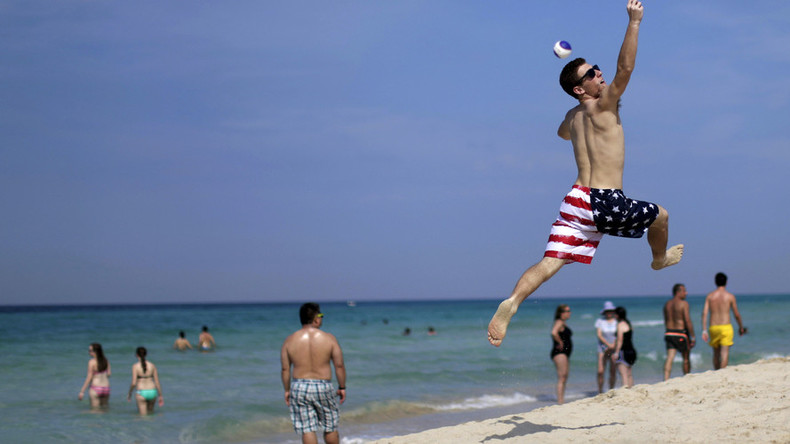 Major American corporations have hidden more than a trillion dollars in funds offshore, according to a new report released by global anti-poverty charity Oxfam.
Read more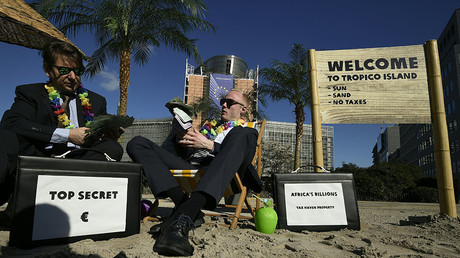 The study reveals the 50 largest US firms own more than 1,600 subsidiaries in tax havens.
Oxfam found the companies profited by almost $4 trillion globally between 2008 and 2014 and got $11 trillion in US government support over the same period. The charity estimated the corporations received $27 in government support for every dollar they paid in federal taxes.
According to Oxfam, the world's second biggest company Apple kept over $181 billion in three offshore subsidiaries.
Multinational conglomerate General Electric received $28 billion in taxpayer backing and hid $119 billion in 18 tax haven subsidiaries. Technology firm Microsoft was third with $108 billion stored offshore.
The charity's top 10 also includes pharmaceuticals giant Pfizer, Google's parent company Alphabet as well as Exxon Mobil.
"Yet again we have evidence of a massive systematic abuse of the global tax system. We can't go on with a situation where the rich and powerful are not paying their fair share of tax, leaving the rest of us to foot the bill," said Robbie Silverman, Senior Tax Advisor at Oxfam, urging governments to end the era of tax havens.
The charity claims that 90 percent of global companies are involved in tax avoidance.
"The same tricks and tools used by multinational companies to dodge tax in the US are being used to cheat countries across the world out of their fair share of tax revenue, with devastating consequences," said Silverman, stressing that poor countries are losing an estimated $100 billion a year to corporate tax dodgers.
Oxfam calls the British overseas territory of Bermuda one of the leading offshores for American tax evaders.
In 2012 US-based corporations reported $80 billion of profit in Bermuda, more than their combined reported profits in Japan, China, Germany and France, four of the five largest economies.