US sanctions against Russia's Power Machines contradict WTO regulations, company says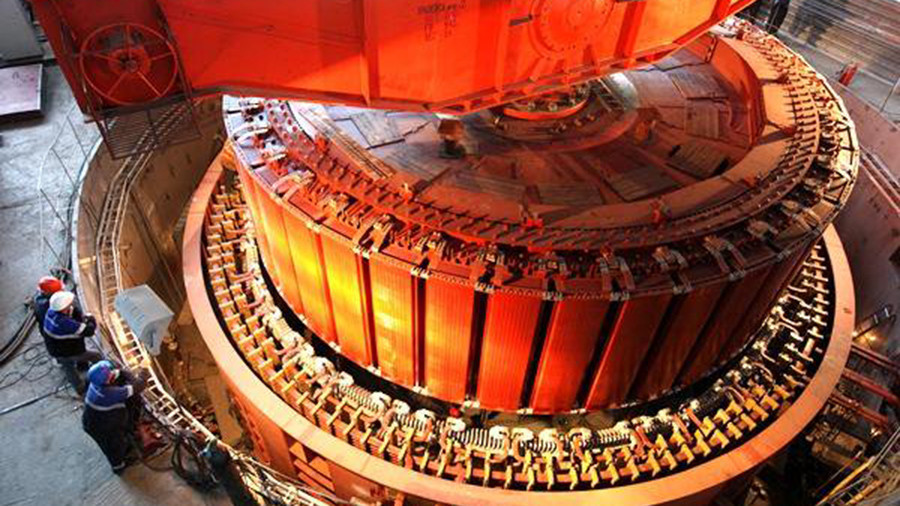 The inclusion of the Russian power engineering firm Power Machines in the extended list of the US sanctions against Russia is illegal and contradicts the regulations of the World Trade Organization (WTO), the company says.
The US Treasury Department has extended the list of Russian individuals and companies subject to sanctions imposed on Moscow over the Ukraine crisis. The list includes those allegedly involved in delivering Siemens turbines to Crimea. The peninsula in the Black Sea has been under international sanctions after breaking away from Ukraine and joining Russia in 2014.
Among the companies accused of working in Crimea is Power Machines, which has been cooperating with Siemens on the production of turbines, as well as the Technopromexport engineering company (part of the Rostec State Corporation), which is building two power plants in Crimea.
"The US sanctions against Power Machines are illegal and contrary to the rules of the World Trade Organization, which includes the United States of America and Russia. As to the formal side of the reasons for inclusion in the sanctions list, they are far-fetched and absolutely inconsistent with the reality," the statement said.
The company has been accused of involvement in the contract between Siemens Gas Turbine Technologies and Technopromexport for gas turbines supplies, but has denied all the accusations.
It also pointed to the fact that US authorities have filed no claims against Siemens, which owns a 65 percent stake in Siemens Gas Turbine Technologies, and it was not included on the sanctions list.
"This logic does seem strange. Apparently, they believe that it is the Russian company that should be punished even if it has nothing to do with the situation," Power Machines said. It added that hopes the "US state departments will still take a constructive stand, sort out the situation objectively and lift the unfounded sanctions imposed on Power Machines."
For more stories on economy & finance visit RT's business section
You can share this story on social media: