Siemens wants to sell its turbines to Russia despite Crimea controversy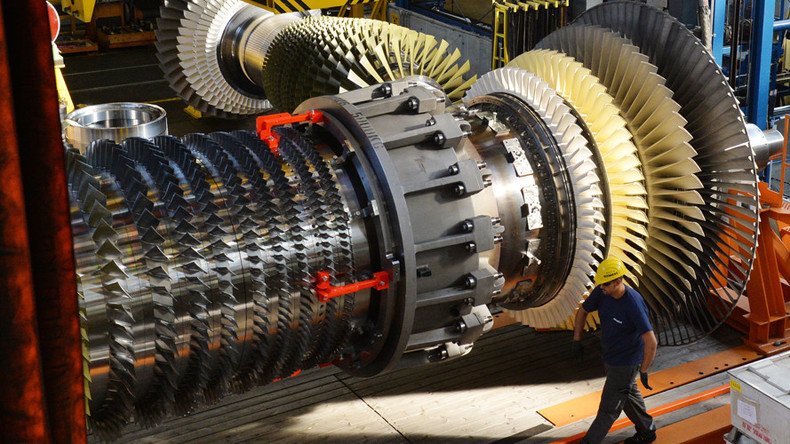 Germany's Siemens is not ready to give up on the Russian market. The company has tightened rules on the sale of turbines in Russia after some were delivered to the Crimea, but is ready to continue its work in the country.
"Several companies participate in tendering for turbines in Russia. Siemens participates in these tenders," said Russian Deputy Energy Minister Andrey Cherezov.
In July, the German conglomerate said four disputed turbines were initially intended for a project in the southern Russian region of Taman, not far from the Crimean Peninsula, but were "illegally moved to the region against clear contractual agreements."
The European Union extended sanctions against Russia after the delivery, including sanctions against Cherezov and other Russian officials and companies.
According to Cherezov, the number of power stations being built around the world is falling. So even if Siemens refused to work in Russia, the concern could have been replaced by other companies. At present, Siemens is still interested in delivering turbines to the Taman plant, Cherezov said.
The Technopromexport company, which is part of the Rostec state corporation, is building two gas-fueled power stations in Crimea with a capacity of 470 MW each in Sevastopol and Simferopol. They are scheduled to open in spring 2018.
After reunification with Russia, Crimea faced problems with electricity because nearly all of its power came from Ukraine. Kiev repeatedly blackmailed Moscow over the peninsula's dependence on electricity from Ukraine.
In November 2015, Crimea declared a state of emergency after four power lines providing electricity to the region from Ukraine were blown up by Ukrainian nationalists, leaving Crimea in a total blackout.
The problem was solved by building an energy bridge under the Kerch Strait from mainland Russia.
You can share this story on social media: