Record high grain production & record low inflation - Putin on Russia's economy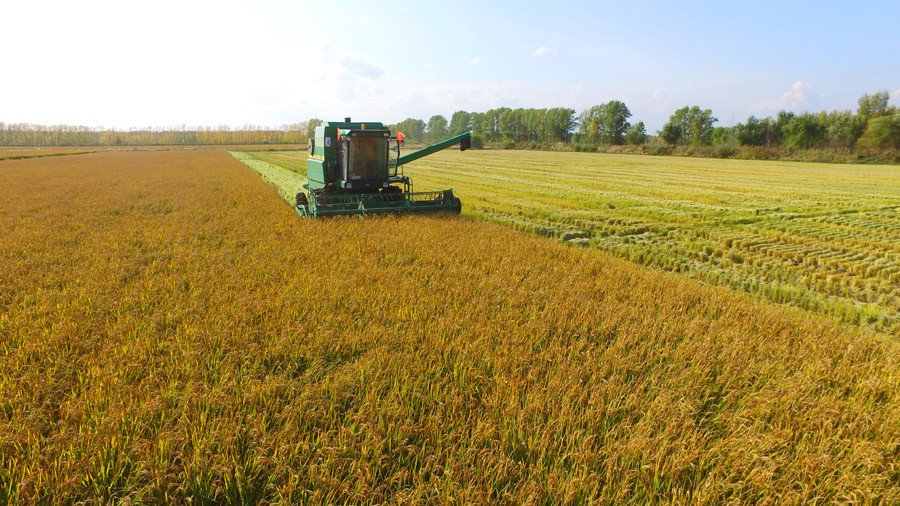 Russian farmers are expected to produce their largest ever crop in 2017, according to President Vladimir Putin. A harvest not seen even in the Soviet Era said the president.
"A record grain crop. The Minister of Agriculture Tkachev said it would be 130.5 million tons, probably more. In general, it is the largest harvest in Russian history", Putin said during his Q&A session on Thursday.
Putin said grain exports are booming, too. "We export the largest amount of grain in the world, this is a brilliant result," he said.
The president said Russian agricultural production will be up three percent this year, from last year's 120.7 million tons.
According to a Ministry of Agriculture forecast, grain exports in this agricultural year (July 2017-June 2018) will be 45 million tons against 35.5 million tons in the past agrarian year.
Speaking of other economic results, Putin said inflation in Russia is the lowest in its modern history and has dropped to 2.5 percent. High inflation has always been one of the biggest problems for the Russian economy.
The president stressed that the most significant factor leading to Russia's GDP contraction since 2014 was low oil prices.
"I am confident sanctions did not affect the economy the way falling oil prices did, but they still affected it," Putin said.
You can share this story on social media: