Russia cutting dependence on US dollar – economy minister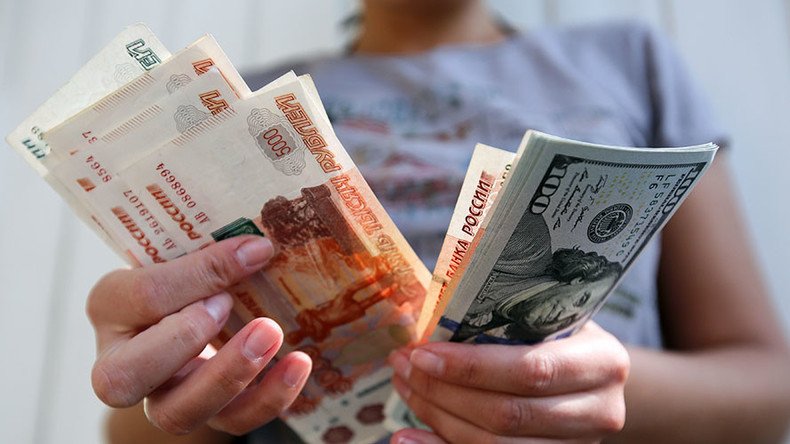 The Russian government is taking steps to reduce the value of transactions using the American currency in the country, according to Economic Development Minister Maksim Oreshkin.
"There is a big trend toward the de-dollarization of the Russian economy. The central bank has taken some very important steps against loans in foreign currencies," the minister said on Wednesday.
Data from the Central Bank of Russia shows 60 percent of Russia's external debt in August is in US dollars, the lowest since 2014.
Experts say foreign sanctions and central bank policy are making loans in rubles more attractive than in dollars. Rates on ruble deposits are also more attractive than foreign currencies.
In June, Russia reduced its investment in US Treasuries by $5.8 billion, dropping to 14th place among the largest holders of the US debt with $101.9 billion.
However, while loans in rubles are becoming more popular, it's too soon to say if the Russian economy is ready to live without dollars.
"You need to look at the share of foreign currency deposits. In retail, there is no big decline, the share of foreign currency deposits remains at 23 percent, it is quite stable over the past year," said Alfa-Bank chief economist Natalia Orlova in an interview with RIA Novosti.
Last week, Deputy Foreign Minister Sergey Ryabkov said the Russian government would intensify efforts to cut the country's dependence on US payment systems and the dollar as a settling currency.
READ MORE: Putin says dump the dollar
Russian President Vladimir Putin has repeatedly urged the economy and finance ministries to cut dollar dependence in the Russian economy as relations between Moscow and Washington have soured.
You can share this story on social media: