Russia to reduce reliance on US dollar & payment systems in response to sanctions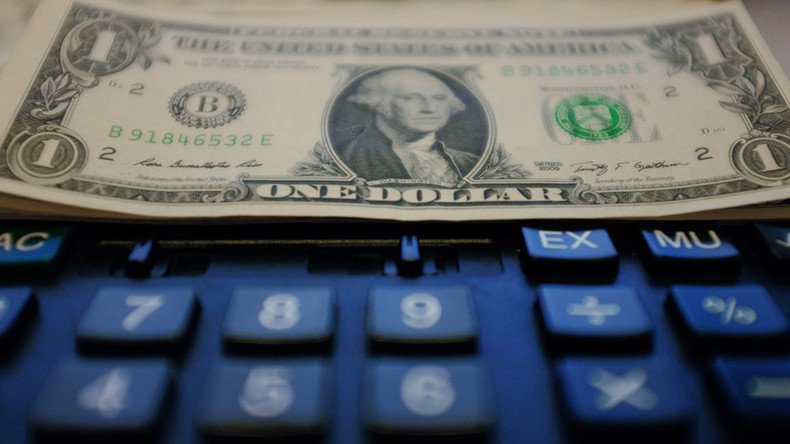 The Russian government will intensify efforts to cut the country's dependence on US payment systems and the dollar as a settling currency, said Deputy Foreign Minister Sergey Ryabkov on Monday, as quoted by RIA Novosti.
"We will, of course, speed up the work on import substitution, reduce dependence on US payment systems, on the dollar as a settling currency and so on. It is becoming a vitally important," said Ryabkov.
"The US is using its dominating role in the monetary and financial system to impose pressure on foreign business, including Russian companies," added the deputy minister.
After Washington imposed sanctions on Moscow in 2014, the MasterCard international payment system stopped serving clients of seven Russian banks without warning.
In response, the Russian government ordered the creation of a national payment system. With the support of the country's banking system, the Mir charge card was introduced in 2015.
Last week, US President Donald Trump approved the law imposing new restrictions on the Russian banking and energy sectors. The ban targets already sanctioned Russian firms, limiting the financing period for them to 14 and 60 days.
The new law will punish individuals for investing more than $5 million a year or $1 million at a time in Russian energy export pipeline projects or providing such enterprises with services, technology or information support.
The measure aims to punish Russia for alleged meddling in the 2016 US presidential election. It comes as an extension of the penalties imposed on Russia over the conflict in Ukraine and Crimea.
READ MORE: Putin says dump the dollar
Shortly after the new law was passed, Standard & Poor's said the measure would not affect Russia's sovereign credit ratings.
"At the moment, it is unclear whether the new US sanctions bill will further hamper what we currently regard as only modest medium-term economic growth prospects for Russia since much will depend on how the bill will be implemented," the agency said.
US-based energy corporations sharply criticized the tightening of already existing sanctions as damaging for business.
At the same time, the European Union expressed concerns the new penalties may undermine the bloc's energy security. European Commission head Jean-Claude Juncker pledged to prepare an "adequate" response and "within days" if the measure hurt the interests of European companies.
You can share this story on social media: