Sri Lanka hands over strategic port to China as part of Belt and Road Initiative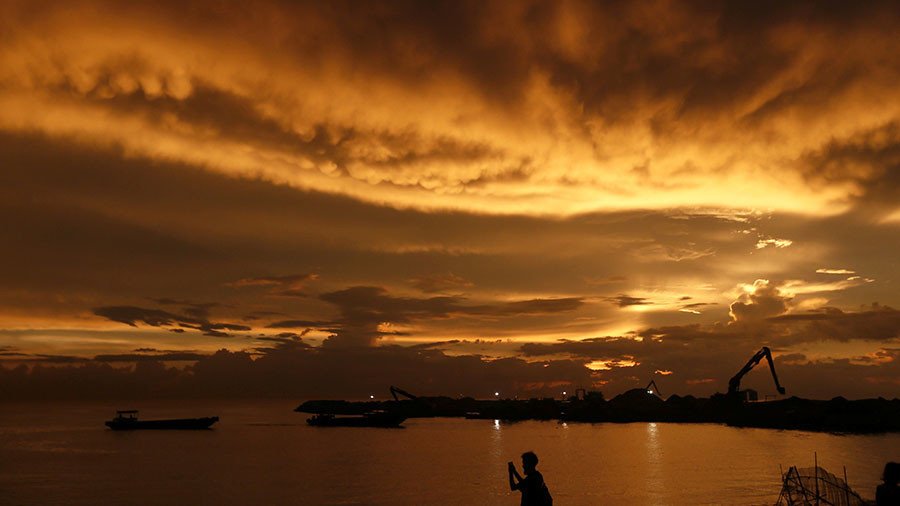 The Sri Lankan government has formally handed over the southern port of Hambantota to China on a 99-year lease. The $1.5 billion port was opened seven years ago and is incurring losses due to lack of commercial activity.
Under the $1.12 billion deal, signed in July, China Merchants Port Holdings will hold a 70 percent stake in a joint venture with the state-run Sri Lanka Ports Authority. The initial plan to give the Chinese firm an 80 percent stake has sparked protests from trade unions and opposition groups, forcing the sides to redraw the deal.
Sri Lankan parliament member and the son of the former president, Namal Rajapaksa tweeted that the interim government "is only interested in profiting from giving away national assets. How many more will follow?!"
Finance Minister Samaraweera said Sri Lanka has "received $292 million as the first tranche of the Hambantota Port joint venture. This is but the first step in realizing the true commercial value of the port after seven long years."
According to the authorities, the Chinese firm would invest an additional $600 million to make Hambantota port operational, and the money from the deal would be used for debt repayment.
Sri Lanka's Prime Minister Ranil Wickremesinghe said "With this agreement, we have started to pay back the loans. Hambantota will be converted to a major port in the Indian Ocean."
This #SriLanka Government of @MaithripalaS & @RW_UNP has absolutely no regard for the welfare of workers at the Hambantota Port. Never resolved labour issues. It is only interested in profiting from giving away national assets. How many more will follow?!

— Namal Rajapaksa (@RajapaksaNamal) December 10, 2017
He added, "there will be an economic zone and industrialization in the area which will lead to economic development and promote tourism."
The Hambantota port, which is located near the main shipping route from Asia to Europe, is vital for Beijing as it could play a significant role in China's 'Belt and Road Initiative.'
You can share this story on social media: