China starts 'green finance' zones to improve environment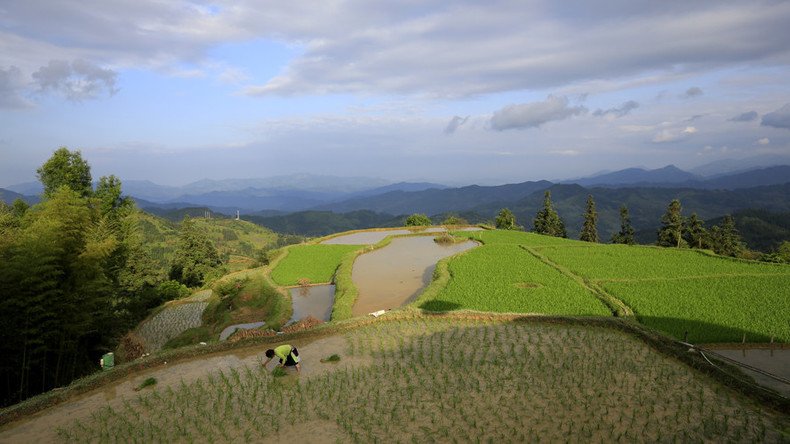 Beijing has announced plans to set up five 'green finance' pilot zones as part of the Chinese government's anti-pollution campaign.
The central bank of China said it would support the zones through preferential loans and low-cost capital from green development funds.
The five zones will be in the provinces of Guangdong, Guizhou, Jiangxi, and Zhejiang, as well as the far western region of Xinjiang.
Banks will be encouraged to explore new financing mechanisms, including emissions trading and water use permits. The pilot programs are also expected to speed up the development of green insurance.
"The key to developing green finance is to balance environmental and economic benefits by endowing green economies with effective financial support to achieve sustainable development," said Chinese Premier Li Keqiang.
Guangzhou, the capital of the industrialized Guangdong Province on China's southeast coast, is being encouraged to develop credit mechanisms to support energy conservation and reduce emissions.
Rural Guizhou province will focus on financing the treatment of agricultural waste.
Xinjiang is an essential part of China's Belt and Road initiative and will strengthen cooperation with overseas financial institutions.
China is in the fourth year of a 'war on pollution' aimed at combating the damage done to its air, water, and soil.
According to estimates, the country will need as much as 3-4 trillion yuan ($440 billion - $588 billion) of green investment every year over the next five years to meet its environmental commitments. The government is only expected to provide about 10-15 percent.
"Green development is an international trend, which cannot be reversed. China will develop green finance to transform its development model as a responsible country. It also meets the internal demand for China's economic development," said Chen Yulu, vice-governor of the People's Bank of China as cited by China Daily.
You can share this story on social media: