BRICS summit kicks off in China amid tensions on Korean Peninsula
Published time: 4 Sep, 2017 11:00
Edited time: 20 Feb, 2018 12:19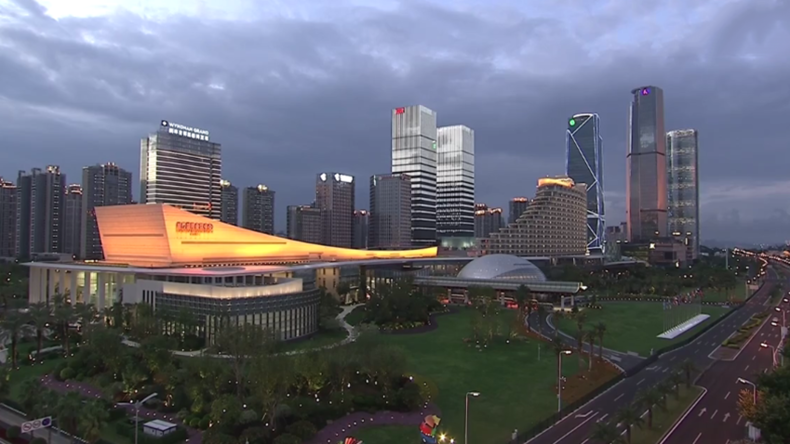 The leaders of Brazil, Russia, India, China and South Africa have arrived for a three-day summit in the Chinese city of Xiamen. The BRICS countries of developing economies seek greater say in global affairs.
While the meetings have focused on economic links among BRICS members and global partners, the tension on the Korean Peninsula has proven to be an unwanted distraction.
In an open letter published ahead of the summit Russian President Vladimir Putin said the BRICS nations would keep on acting against protectionism and new barriers to global trade.
Chinese President Xi Jinping in his speech on Sunday, the opening day of the summit, urged an open world economy, and the promotion of trade liberalization. The Chinese leader highlighted the importance of creating a new global value chain to rebalance the global economy,
"The development of emerging markets and developing countries won't touch anyone's cheese, but instead will diligently grow the world economic pie," Xi Jinping said.
The BRICS's New Development Bank (NDB) is also in focus during the summit. The institution, started in 2014, has approved seven investment projects worth around $1.5 billion so far. This year, the NDB is expected to agree a second package of investment projects worth $2.5-$3 billion.
China is due to give $4 million for projects at the BRICS' bank, according to Xi Jinping. The announcement came as the bank aims to address massive infrastructure projects, including China's Belt and Road Initiative. The project will potentially bring together dozens of countries in a global infrastructure project.
The NDB will not only boost the BRICS economies but will also promote integration between the countries, according to Russia's president.
READ MORE: Russia's Rosneft inks oil production & supply deal with China
North Korea's sixth nuclear test became an unwanted subject on the agenda, as the move, strongly condemned globally, threatens to damage the country's economic links with China, its largest trading partner.
Chinese President Xi Jinping and Russian President Vladimir Putin agreed to "appropriately deal" with the nuclear test on the sidelines of the meeting. Both leaders recognized the necessity to stick to the goal of denuclearization on the Korean Peninsula and to maintain close communication and coordination to deal with the new situation.