Russia & BRICS to counter 'excessive domination' of certain few reserve currencies - Putin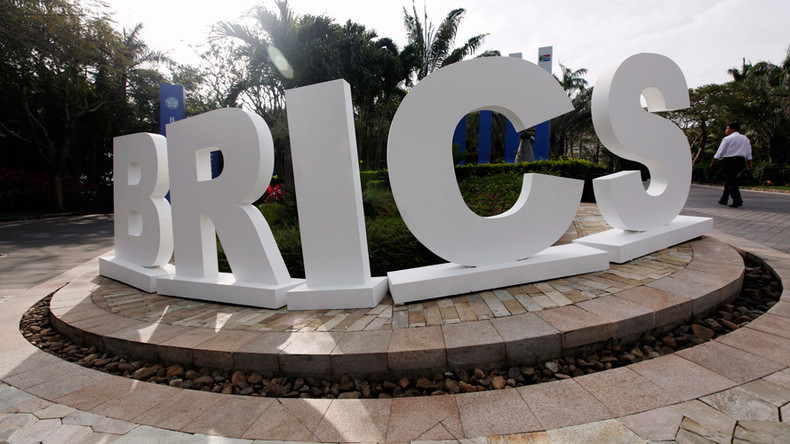 Russia wants to promote economic cooperation within the BRICS format. According to Russian President Vladimir Putin, there has been a number of practical achievements in the work of the five-nation bloc.
BRICS is the acronym for an association of five major emerging national economies of Brazil, Russia, India, China and South Africa.
In an open letter published ahead of the 9th BRICS Summit in China, Putin expressed confidence the BRICS countries will continue to act against protectionism and new barriers to global trade.
"We value the BRICS countries' consensus on this issue, which allows us to more consistently advocate the foundations of an open, equal and mutually beneficial multilateral trade system and to strengthen the role of the WTO as the key regulator in international trade," wrote Putin.
He added that Russia shares the BRICS countries' concerns over the "unfairness of the global financial and economic architecture, which does not give due regard to the growing weight of the emerging economies."
The Russian President also voiced readiness to work in promoting international financial regulation reforms and overcoming the excessive domination of the limited number of reserve currencies. "We will also work toward a more balanced distribution of quotas and voting shares within the IMF and the World Bank," he said.
Putin praised the launch of the New Development Bank (NDB) which has already approved seven investment projects in the BRICS countries worth around $1.5 billion.
This year, the NDB is to pass a second package of investment projects worth $2.5-$3 billion. They will not only be a boost to the BRICS economies but will also promote integration between the countries, according to Putin.
He also pointed out the successful implementation of a BRICS Strategy for Economic Partnership which was adopted on Russia's initiative at the Ufa Summit in 2015.
"We hope to be able to discuss new large-scale cooperation tasks in trade and investment and industrial cooperation at the Xiamen Summit," said Putin.
The 9th BRICS Summit is taking place in Xiamen, China, on September 4-5.