Russia's Rosneft inks oil production & supply deal with China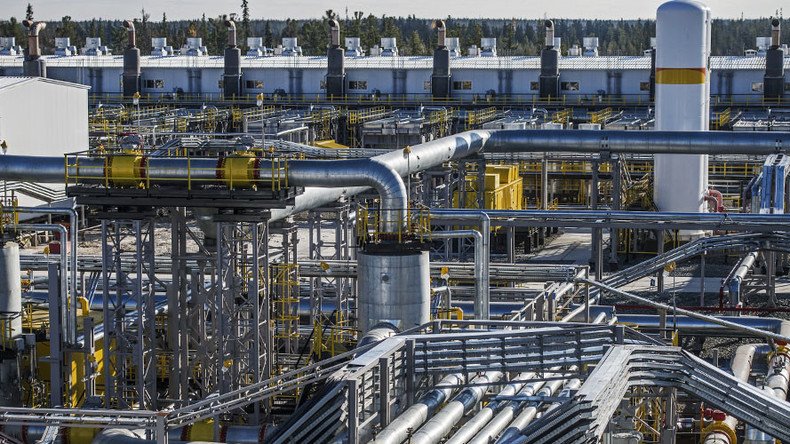 Russian oil major Rosneft has announced a strategic cooperation agreement and long-term oil supply contract with CEFC China Energy Company. The deal was sealed on the sidelines of the BRICS Summit in Xiamen, China.
According to Rosneft, the agreement would see the development of exploration and production projects in Western and Eastern Siberia. The two companies also agreed to cooperate in refining, petrochemicals and crude trading.
"We are convinced the Russian oil and gas sector has tremendous potential and (we are) interested in an integrated cooperation with Rosneft. We will use our trading expertise and build up the supply of Russian crude to the fast-growing Chinese market," said CEFC China President Chan Chauto after signing the deal.
He also talked of plans for "joint investment in strategically important projects in the Russian oil and gas sector."
The deal will boost direct supplies of crude oil to the "strategic Chinese market and ensure a guaranteed cost-efficient export channel for the company's crude sales," said Rosneft.
Russian exports to China have more than doubled over the past six years, up by more than 550,000 barrels a day.
Russia began supplying China with crude through the Skovorodino-Mohe branch of the ESPO pipeline in 2011. That followed Rosneft, Transneft, and China National Petroleum Corporation's (CNPC) signing agreements.
In 2014, Rosneft and CNPC inked a 25-year oil deal worth $270 billion under which the Russian company is expected to supply 360.3 million tons of crude to China.
Since then Russia has overtaken Saudi Arabia to become China's biggest crude supplier.
Experts say Chinese imports of Russian oil are likely to stay high over the coming years due to long-term crude supply contracts and rising demand from the world's second biggest oil consumer.
You can share this story on social media: