Italy's Monte dei Paschi bank lays out rescue plan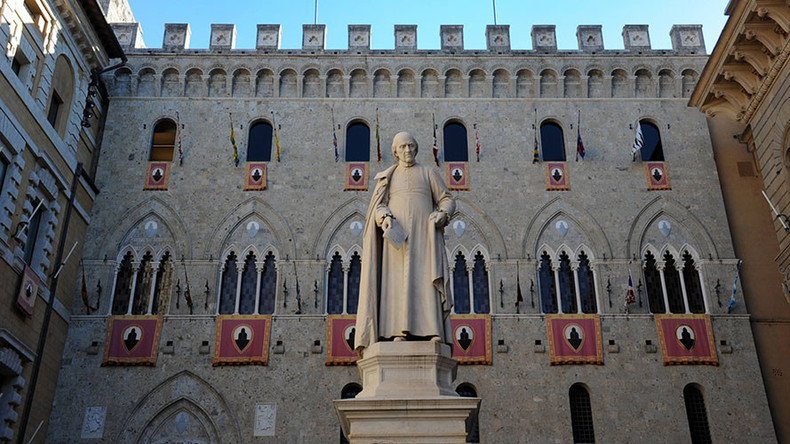 The world's oldest bank Monte dei Paschi di Siena has unveiled a plan to drag itself out of the "emergency room" and return to profit, paving the way for Italian state to take over the lender.
In four years, Monte Paschi expects a net profit of over €1.2 billion ($1.4 billion), from a loss of €3.2 billion last year.
"Overall this is a restructuring plan, it could not be otherwise, but it will also create a sustainable and profitable bank going forward," said Chief Executive Marco Morelli.
A five-year restructuring program includes cutting thousands of jobs as well as selling assets as part of a deal with the EU that approved a €5.4 billion ($6.1 billion) state bailout for the troubled Italian bank.
"It's a conservative plan. We're not shooting at unrealistic targets," Morelli said.
The bailout program will leave Rome holding around 70 percent of the bank.
Drowning in bad loans worth billions of euro, and deeply affected by a mismanagement scandal, Italy's fourth largest bank has for years been at the heart of the country's banking sector fighting the worst ever crisis in its history.
Last month, the Italian government committed nearly €17 billion to bail out regional banks Popolare di Vicenza and Veneto Banca.
READ MORE: Italy to spend €20bn to bolster shaky banking sector
"The Monte Paschi plan looks good, but we need to see the execution. Still, coming after the Veneto rescues it settles nerves about Italy's banking system," said Zenit fund manager Stefano Fabiani, as quoted by Reuters.
"This is an important turning point for Italian banks, and Italy overall in our view. The government is finally tackling its banking troubles with meaningful state intervention after years of attempting privately-funded, largely unsuccessful, alternatives," said Citigroup analysts in a note seen by FT.
You can share this story on social media: