Italy's Monte dei Paschi bank shortfall reaches $9.2bn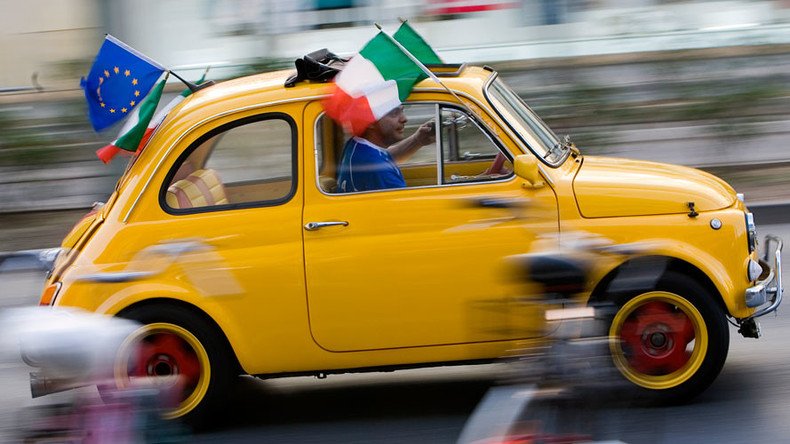 The European Central Bank calculates that the troubled Italian bank Monte dei Paschi needs about €8.8 billion to be solvent. The previous estimate was €5 billion.
Last week, Rome approved a €20 billion fund to rescue the country's embattled banking sector shortly after the world's oldest lender failed to raise capital from investors through a share sale. Monte dei Paschi is drowning in €28 billion of bad loans, only managed to raise €2.5 billion.
On Friday, the bank had officially asked the ECB for a precautionary recapitalization.
A precautionary recapitalization is a mechanism of state aid to a struggling bank, which is still financially sound. The intervention means a modest bail-in of investors with the government able to purchase shares or bonds at market terms authorized by the EU in Brussels.
Following the request by Monte dei Paschi, the ECB recalculated the capital it thought the lender needed on the basis of the EU large bank stress test earlier this year.
According to the ECB, Italy's third-largest lender was solvent, but the bank's liquidity position had rapidly deteriorated between the end of November and December 21.
"The bank has quickly started talks with the competent authorities to understand the methodologies underlying the ECB's calculations and introduce the measures for a precautionary recapitalization," Monte dei Paschi said in its statement.
READ MORE: Italy to spend €20bn to bolster shaky banking sector

Shares of Monte dei Paschi have been suspended from trading on the Italian stock market until the full details of the bank's recapitalization are available.
The bank's shares are down almost 86 percent for the year.
You can share this story on social media: