Italy to spend €20bn to bolster shaky banking sector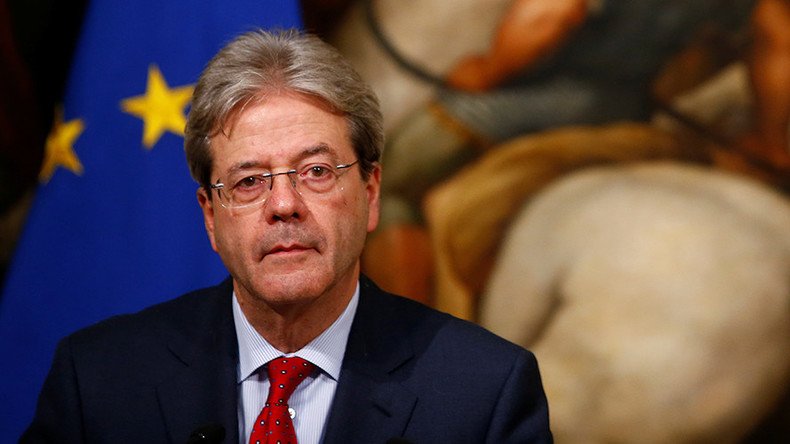 The Italian government plans to increase the country's sovereign debt by €20 billion ($21 billion) to help its banking system, starting with the world's oldest lender Monte dei Paschi di Siena.
Italy's new Prime Minister Paolo Gentiloni calls it a precautionary measure. "We believe it is our duty to take this measure to protect savings. I hope all the political movements in parliament share this responsibility," he said.
The country's third largest bank started a share sale earlier this week to raise €5 billion to clean up its balance sheet. Monte dei Paschi hopes to avoid state aid, which essentially is the first step to its nationalization.
Losing over 80 percent of its market capitalization within a year, Monte dei Paschi is in the middle of the Italian banking crisis.
The government money could be used to ensure adequate liquidity in the banking sector and support other fragile lenders, according to Italy's Economy Minister Pier Carlo Padoan. "These resources could also be used as part of a program to boost capital at banks," he said.
Should the privately funded rescue of Monte dei Paschi fail, a government bailout could begin as soon as this week.
Under the European bailout rules, investors cover all the losses if taxpayer money is used to rescue a bank. That makes the issue politically explosive for the week-old administration of the new prime minister.
"Gentiloni has to take a necessary but rather dangerous path. He has to find a balance between domestic pressure, including from within his Democratic Party, not to make taxpayers pay for rescuing banks, and sticking to European Union rules," said Carlo Alberto Carnevale Maffe, a professor of business strategy at Milan's Bocconi University, as quoted by Bloomberg.
You can share this story on social media: