PwC employees behind Oscars fiasco will never work in Hollywood again
Published time: 2 Mar, 2017 14:03
Edited time: 2 Mar, 2017 19:11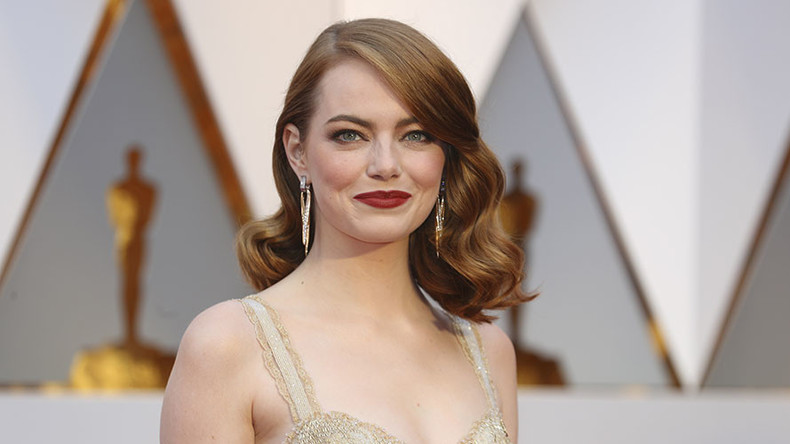 Two accountants from PricewaterhouseCoopers (PwC) have been barred from future Oscars ceremonies in the wake of a mistake that led to the wrong movie being announced as Best Picture last Sunday night, the Academy said.
Martha Ruiz and Brian Cullinan, who were blamed for the envelope mix-up, will remain partners at the prestigious accounting firm, according to a company spokesman.
Academy president Cheryl Boone Isaacs said Brian Cullinan caused the mix-up because he was distracted backstage as he was tweeting throughout the show. The Academy's relationship with PwC as a whole is under the review she added.
Cullinan had reportedly tweeted a picture of best actress winner Emma Stone in the minutes before he was due to hand the envelope containing the best picture winner to the presenters. The tweet was later deleted.
Both Cullinan and Ruiz have had to step up security at their homes, according to Reuters who cite a statement from PwC on Thursday, after death threats had been made against the pair on social media and photos of their homes had been posted online, reports celebrity website TMZ.com.
READ MORE: La La Land mistakenly announced as Best Picture at Oscars; Moonlight wins (VIDEO)
According to PwC, Cullinan mistakenly handed the wrong envelope to presenters Warren Beatty and Faye Dunaway. After several seconds of hesitation, Dunaway announced La La Land as the winner.
As the La La Land cast and producers came on stage and started giving acceptance speeches, the mistake was recognized. Then, Jordan Horowitz, the musical's producer, interrupted the proceedings to announce that Moonlight was the real winner.
PwC had taken full responsibility for the fiasco. "Once the error occurred, protocols for correcting it were not followed through quickly enough by Mr. Cullinan or his partner," the firm said in a statement.
Two sets of sealed envelopes with the names of all 24 Oscar winners are traditionally kept by two PwC accountants on opposite sides of the stage. The two hand the envelopes to the respective presenters when each category is announced.
A day after the ceremony, the Academy apologized to all affected, including presenters Beatty and Dunaway, and said it will "determine what actions are appropriate going forward."