Australia destination of choice for world's millionaires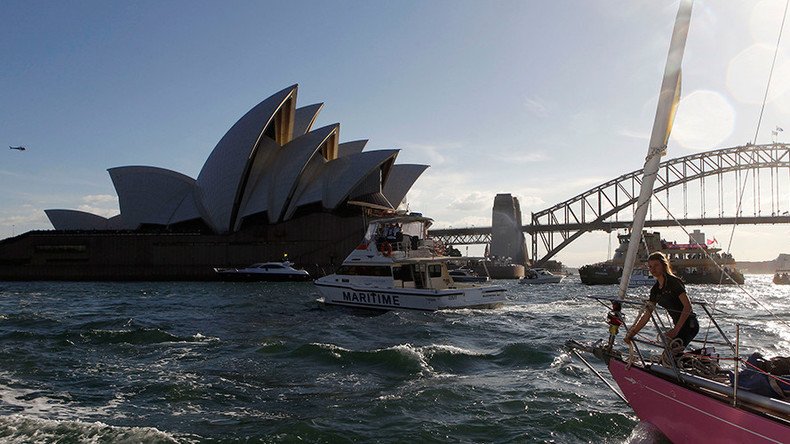 A new study from research firm New World Wealth shows for the second year Australia is the most attractive country for millionaires, beating out traditional destinations such as the US and the UK.
There were approximately 13.6 million millionaires in the world at the end of 2016, and their wealth stood at $69 trillion.
According to the report, global wealth migration is accelerating. Last year, around 82,000 millionaires migrated worldwide, which is up from 64,000 in 2015.
An estimated 11,000 millionaires made their way to Australia, making it the number one country for millionaire migrants. The US ranked second with 10,000 wealthy arriving, followed by Canada with 8,000.
The choice of Australia by the wealthy is mainly due to its location. It makes it an excellent base for doing business in emerging Asian countries such as Hong Kong, Korea, Singapore, and Vietnam.
Australia has one of the leading healthcare systems in the world which also makes it an attractive destination.
In 2015, the country announced a "fast-track visa" program for wealthy immigrants looking to invest in Australia, while Sydney City Council implemented strategy for tech sector growth.
When it comes to deciding whether to move and where to live, millionaires are looking mainly for a good education for their children and personal safety, said Andrew Amoils of New World Wealth.
"They want the best schools for their children and to feel safe. Climate, health care and cleanliness all follow those top two," he said.
The study showed that over the past ten years, total wealth in Australia has risen by 85 percent compared to 30 percent growth in the US and 28 percent growth in the UK.
"As a result, the average Australian is now significantly wealthier than the average US or UK citizen, which was not the case ten years ago."
The most millionaires were moving from France, the research found. Around 12,000 millionaires left the country last year. China ranked second in millionaire flight, with 9,000 leaving, followed by Brazil with 8,000.
Millionaires are leaving France because of high taxes on the wealthy as well as rising religious tension, Amoils said. He added that in China, the fleeing rich were being replaced by an ever larger number of new millionaires.
Global wealth is expected to rise by 35 percent over the next decade, the report projected, adding the top performing wealth generating markets will be Vietnam, China, India, Mauritius and Sri Lanka.
You can share this story on social media: