Russia's Aeroflot named world's most powerful airline brand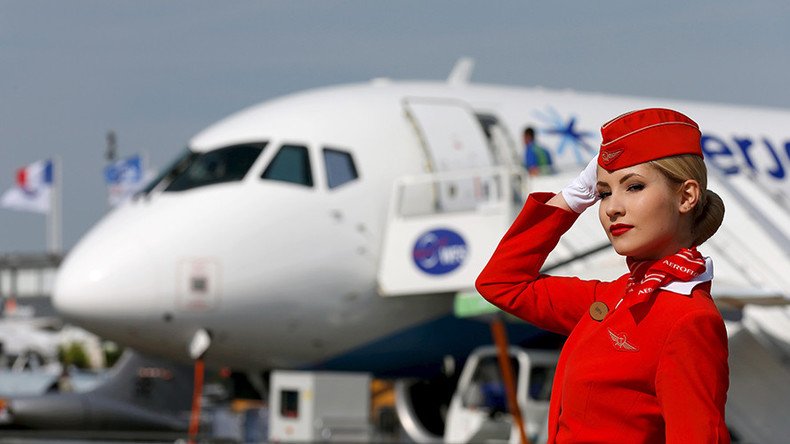 Aeroflot has been named the most powerful airline brand in the world by leading valuation and strategy consultancy, Brand Finance, with the Russian company "surprisingly" leaving reputable American and Gulf carriers behind.
The young fleet's excellent safety record and sponsorship of football giant Manchester United, as well as successful marketing in Asia put Aeroflot ahead among nine global AAA airline brands, Brand Finance said in a press-release earlier this week.
"The news may come as a surprise to those in Europe and North America more familiar with Western or Gulf flag carriers," the consultancy said.
According to Brand Finance, the strength of the Aeroflot brand could be partly explained by "dominance of its domestic market."
"Its brand equity scores for metrics such as familiarity, consideration, preference and loyalty are formidable, both when compared against other Russian airlines and against foreign ones within their home markets," the press-release said, noting however that the company's impressive results are "underpinned by competitive advantage rather than monopoly."
Aeroflot beat American Airlines and Emirates for the No.1 spot on the list, with the likes of China Southern Airlines, Delta and Aeromexico also featuring in the Top 10.
Aeroflot's safety standards are now among the best in the industry as the company replaced its aging fleet with new aircraft in the 2000s. The Russian carrier, which had no significant accidents in the last 20 years, was also given six out of maximum seven stars in terms of safety by AirlineRatings.com.
"Aeroflot is honored to be named the world's strongest airline brand," Vitaly Savelyev, the company's CEO, said.
"This recognition reflects not just our 93-year legacy as the No.1 air carrier in the world's biggest country, but also our best-in-class service offering on domestic and international routes, the youngest fleet of any major carrier globally, and of course our marketing efforts," he said.
According to Savelyev, the company's "current focus is on digitizing Aeroflot – whether the customer experience or the behind-the-scenes management of logistics."
Moscow-based Aeroflot operates a total of 190 aircraft, having carried 29 million passengers last year.
"As we continue to deliver on these goals and others, we are confident that the Aeroflot brand will grow ever stronger and both passengers and the industry will continue to recognize it as synonymous with excellence," Savelyev added.
Brand Finance put together its most powerful airline rating based on 30 factors, "including data points such as fleet size, average age of fleet, safety measures, number of employees, investments made by the company, financial and operating results, client loyalty as well as key industry ratings from Skytrax and IATA."
READ MORE: MC-21: Russian high-tech plane rolls out to challenge Airbus 320 (PHOTOS, VIDEO)
Meanwhile, US companies have taken the top three spots as the most valuable airlines in the world, with American Airlines edging ahead of Delta and United.
Emirates, which topped the list for the five previous years, plunged to fourth after their half-year profits decreased by 75% in 2016, Brand Finance said.
You can share this story on social media: