MC-21: Russian high-tech plane rolls out to challenge Airbus 320 (PHOTOS, VIDEO)
The much-anticipated MC-21 aircraft, touted to become a direct rival of the Boeing-737 and Airbus 320, has been rolled out for official presentation in Irkutsk, Russia. Serial production of the medium- and short-range passenger jet is planned for 2017.
Russia's United Aircraft Corporation, the umbrella organization that owns Irkut Corporation - the actual developer of the plane - held an international presentation of the new aircraft on Wednesday. Building the jet reportedly cost 100 billion rubles (approximately US$3.5 billion).
The ceremony was attended by Prime Minister Dmitry Medvedev, who congratulated the national aircraft industry, as MC-21 became the first Russia's medium-range passenger aircraft developed this century.
"This is a huge victory for our aviation industry and Irkut Corporation, our scientists, designers, engineers and workers," Medvedev said. "I'm sure this is going to be a good machine, reliable and efficient."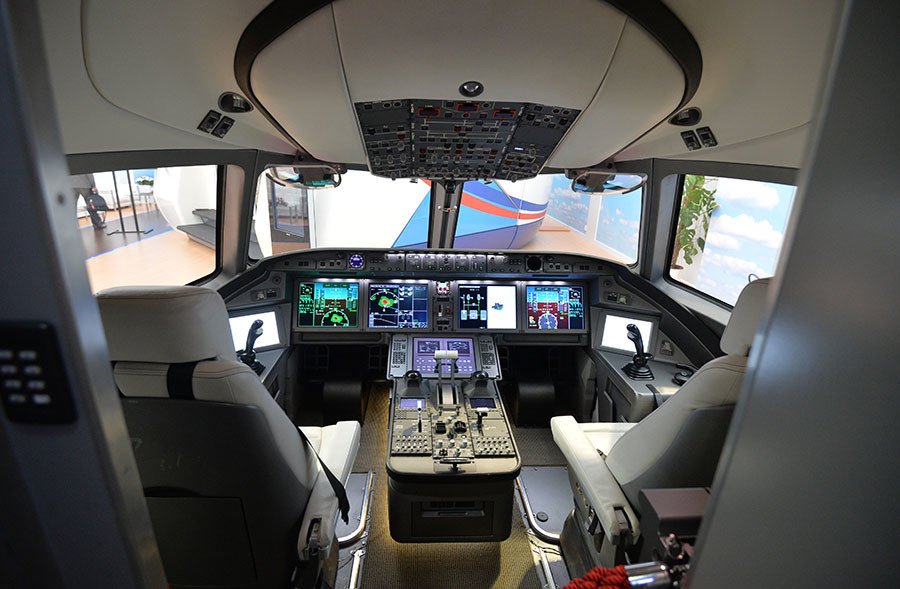 The two-engine MC-21 will be delivered in three basic versions, with passenger capacity ranging from 150 to 211 seats. The range capability of the aircraft will vary from 5,500 to 6,000km (3,400-3,700 miles).
The aircraft is being produced with extensive use of composite materials and alloys of aluminum and titanium, making it considerably lighter than its predecessors.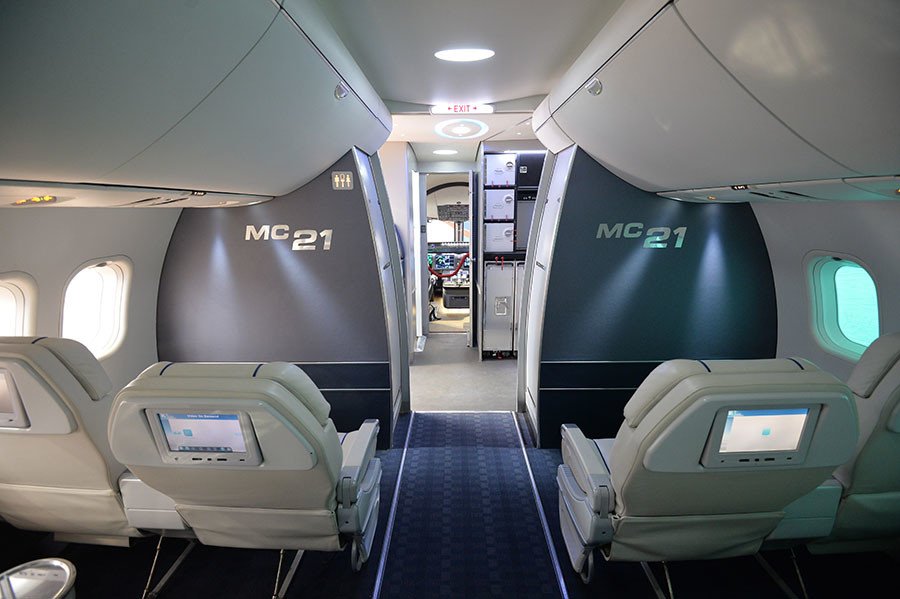 The plane will fly with the engines of one of two producers - Russia's Aviadvigatel (Airengine, City of Perm) PD-14 or American company Pratt & Whitney's PurePower® PW1400G – to order.
Both engines have been specifically developed and adapted for the MC-21. The PD-14 (Prospective Engine 2014) will develop into a family of engines to be certified tested on aircraft in 2017.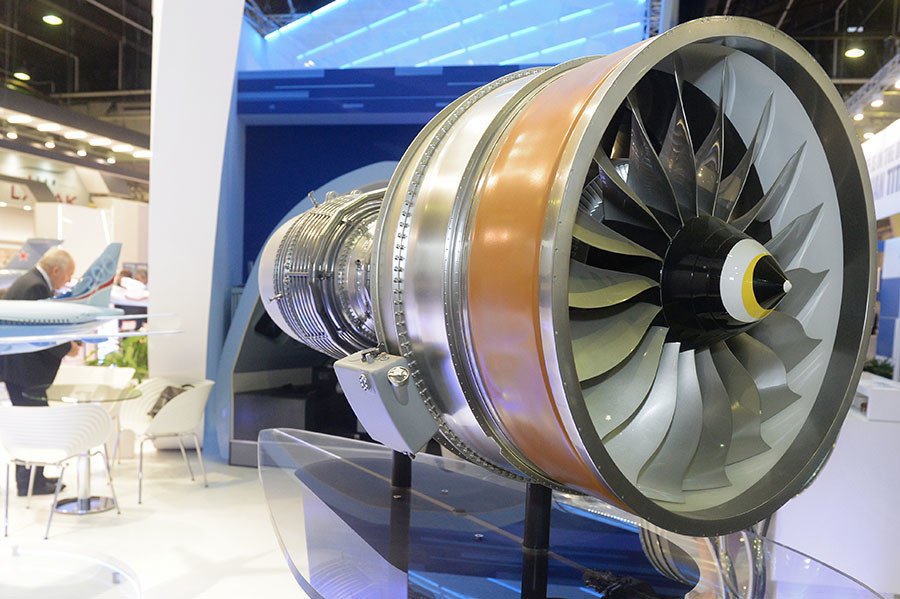 An estimated 30-40 percent of the aircraft's components are produced by Irkut's foreign partners.
Apart from rivaling the Boeing-737 MAX and Airbus 319 and 320, the MC-21 is set to replace the outgoing domestic Tupolev Tu-134, Tu-154 and Tu-204, and Yakovlev's Yak-40.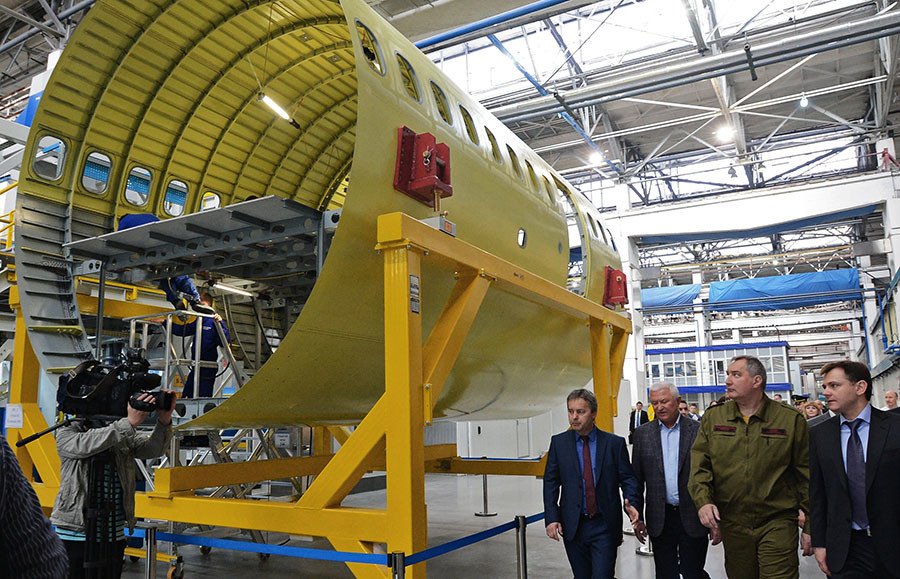 Flight tests for the MC-21 are set to begin by the end of 2016 and full certification is expected to be finished by the end of 2017. Beginning in 2020, Irkut Corporation plans to produce 20 MC-21 aircraft per year; increasing the tempo of production to 70 planes in 2023.
The corporation already has solid orders for 175 aircraft. The first client to receive MC-21 aircraft in late 2018 will be Aeroflot, which has ordered 50 units.
You can share this story on social media: