Trump slams Nordstrom for 'unfairly' dumping his daughter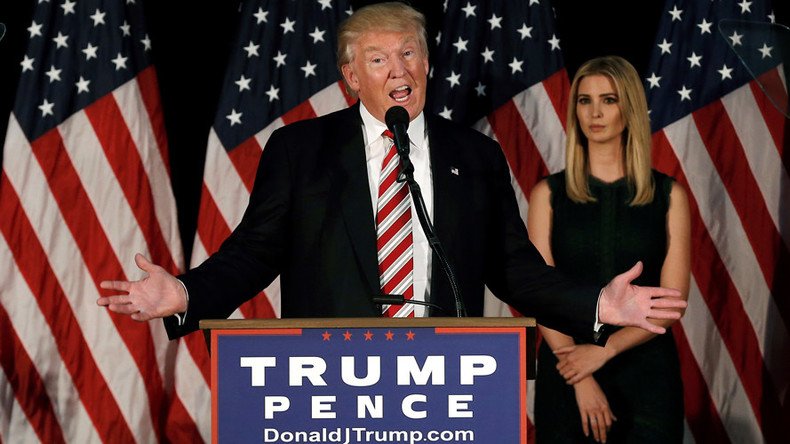 President Donald Trump has criticized US department store chain Nordstrom on Twitter for dropping the clothing brand owned by his daughter Ivanka.
The tweet, sent from Trump's personal account, was then retweeted by the official @POTUS account.
My daughter Ivanka has been treated so unfairly by @Nordstrom. She is a great person -- always pushing me to do the right thing! Terrible!

— Donald J. Trump (@realDonaldTrump) February 8, 2017
Last week, the retailer decided to stop selling Ivanka Trump's products claiming poor sales. Though, the move was regarded by the White House as action against the US president and his administration.
READ MORE: Macy's squeezed to drop Ivanka Trump's clothing line
"This is a direct attack on his policies and her name," said White House Press Secretary Sean Spicer.
Ethics defenders criticized Trump for using a White House platform to meddle in a business matter involving his family member.
"This is a misuse of public office for private gains. And it is an abuse of power because the official message is clear - Nordstrom is persona non grata with the administration," Richard Painter, who served as Republican President George W. Bush's chief ethics lawyer, said in an email to Reuters.
"That sounds like a personal matter to me. He is a citizen, and he is a citizen who is now President of the United States," Republican Senator David Perdue of Georgia said.
A spokesman for Pennsylvania Senator Bob Casey said the senator "feels it is unethical and inappropriate for the president to lash out at a private company for refusing to enrich his family."
Donald Trump had previously slammed corporations through his Twitter account. Last December, he criticized US aircraft manufacturer Boeing, saying the cost of a future fleet of presidential aircraft was too high.
However, those steps reportedly were in the name of advancing US economic interests.
Nordstrom's decision to drop Trump's daughter came amid a boycott campaign started in October against businesses connected to the president and his family. The movement titled Grab Your Wallet was launched by Shannon Coulter across social media. It urges consumers to boycott companies doing business with Trump or his family.
You can share this story on social media: