Macy's squeezed to drop Ivanka Trump's clothing line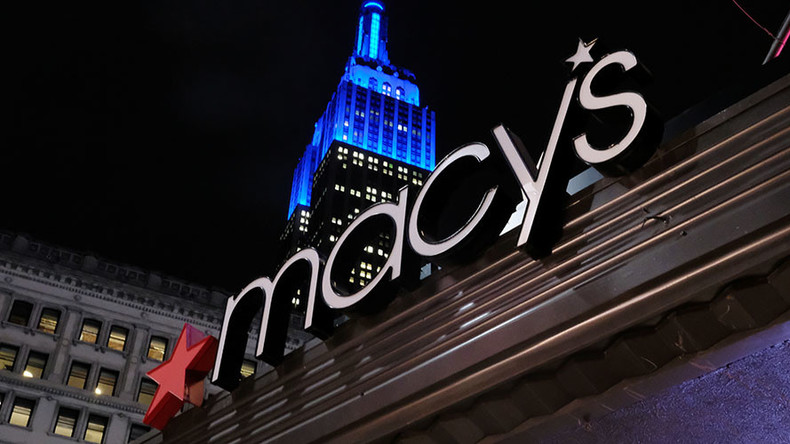 A movement to boycott businesses that do business with the Trump family is pressuring US department store chain Macy's to dump Ivanka Trump's fashion brand.
Last week, retailer Nordstrom said it decided to drop Ivanka Trump's products, citing declining sales.
American luxury department store Neiman Marcus removed all Ivanka Trump jewelry from its website last Friday.
Macy's social media pages have been bombarded with comments calling for the retailer to follow suit.
The store reportedly faces internal pressure as well. Some corporate employees are uncomfortable with selling and marketing the first daughter's brand.
"Hopefully they stop. They can't lose any more money than they already are," said an internal Macy's source as quoted by Business Insider.
Almost all the Ivanka Trump brand items available on the Macy's website are currently being sold at a discount.
The sales could be a part of store-wide promotional deals; however, some discounts on Ivanka's brand are much steeper, such as a $150 pair of shoes on sale for $37.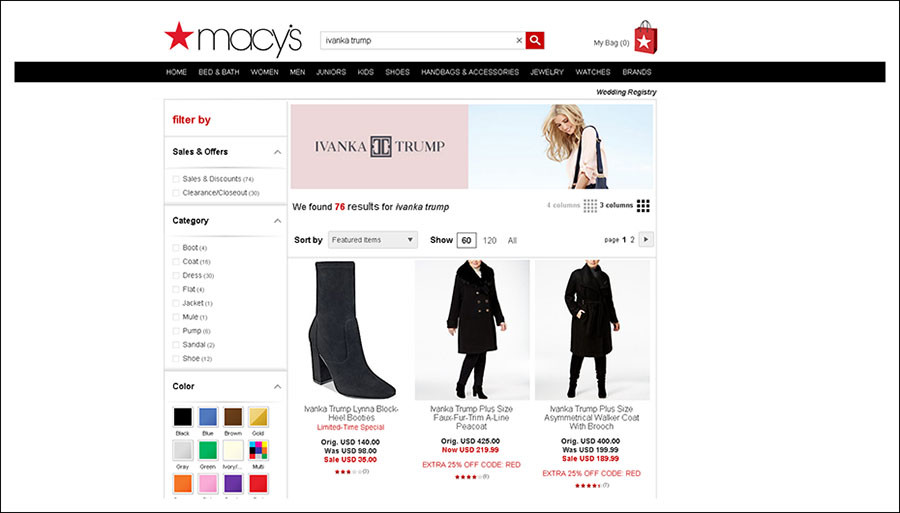 However, the brand is continuing to grow, according to a marketing director at Ivanka Trump.
"The Ivanka Trump brand continues to expand across categories and distribution with increased customer support, leading us to experience significant year-over-year revenue growth in 2016. We believe the strength of a brand is measured not only by the profits it generates but the integrity it maintains," said Rosemary Young, as quoted by Fox News.
@Macys Will NEVER step foot into another Macys if u drop IVANKA. Won't be my favorite go 2 store if u cave to the rabid LIBS! What about us?

— kate (@kate46249875) February 7, 2017
The campaign to boycott retailers that deal with the Trump family's businesses was launched last October by Shannon Coulter, who started the #GrabYourWallet hashtag across social media.
@Macys I have always liked Macy's, especially because you're dog friendly! But I can't shop at a place that carries Ivanka Trump's brand.

— Isabel (@Little_Pie) February 7, 2017
Last July, Macy's stopped selling Trump's menswear line that includes suits, ties, and accessories after Donald Trump called some Mexican immigrants "rapists" during his presidential campaign.
The department store is currently on Grab Your Wallet's "Top 10" list of retailers to boycott for continuing selling Ivanka Trump's line.
You can share this story on social media: