Sterling hits seven-week high before Bank of England statement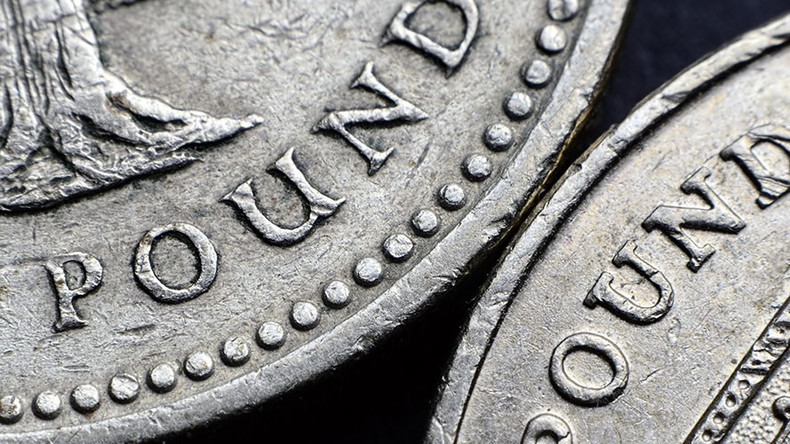 The British pound traded above $1.27 on Thursday as investors awaited the Bank of England's (BOE) inflation forecast and monetary policy decision.
After reaching a seven-week high against the US dollar, Sterling retreated to below $1.26 as the BOE announced it was leaving interest rates on hold at a record low of 0.25 percent.
The currency had advanced for the third day in a row, partially boosted by a weaker US dollar. However, the pound remains weak against other major currencies.
In its quarterly report, the Bank of England raised its growth projections for the UK economy over the next two years.
READ MORE: Pound in biggest intraday rally since 2008 as May sets out 'hard Brexit' plan

The UK economy is expected to grow two percent this year, compared with a November forecast of 1.4 percent. Projections for the next year have been upgraded to 1.6 percent against the previous of 1.5 percent with the expected growth of 1.7 percent in 2019.
The growth upgrades are due to a "relaxed UK fiscal stance" and "momentum in the global economy," said the BOE.
According to the regulator, UK inflation will be two percent this quarter, 2.7 percent in early 2018 and 2.6 percent at the beginning of 2019.
Forecasts for the rate of unemployment have been revised down. The BOE expects it to be 4.9 percent this quarter, and five percent in the next two years.
You can share this story on social media: