Pound in biggest intraday rally since 2008 as May sets out 'hard Brexit' plan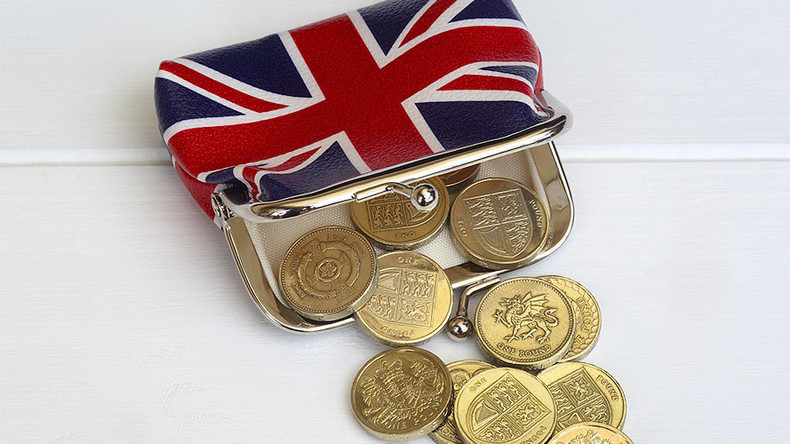 Sterling soared on Tuesday following UK Prime Minister Theresa May's promise the Brexit deal will be put to a parliamentary vote. She confirmed the UK would leave the EU but pledged a flexible transitional deal.
The pound was up around one percent against the US dollar when May started her speech. It surged 2.37 percent to $1.2332 at 1:52pm GMT.
This marked the biggest one-day gain for the British currency against the greenback in nine years. Sterling was up 0.7 percent against the euro at €1.1445.
"I can confirm today that the government will put the final deal that's agreed between the UK and the EU to a vote in both Houses of Parliament before it comes into force," May said in a speech to diplomats.
Britain's blue-chip index the FTSE 100, which is dominated by overseas earners, was down 0.4 percent initially and edged lower falling 0.61 percent to 7282.
The FTSE 250 index, which contains more UK companies, was also down 0.35 percent at 18,253.44.
The Prime Minister has outlined 12 priorities for upcoming talks with the European Union on the terms of Britain's departure, vowing a "clean" break that does not leave the UK "half in, half out."
She said the British government would pursue a "bold and ambitious" free trade agreement.
"What I am proposing cannot mean membership of the EU single market," May said, adding she will seek the "greatest possible access" to the EU.
The PM also said that she does not want to see a "cliff edge for business," understanding how important it is to provide business, the public sector and everyone with "as much certainty as possible."
May said there would be no more massive UK contributions to the EU budget, possibly some modest payments.
"Because we will no longer be members of the single market, we will not be required to contribute huge sums to the EU budget. There may be some specific European programs in which we might want to participate," she said.
You can share this story on social media: