Trump tax reform could 'transform' global oil market, says Goldman Sachs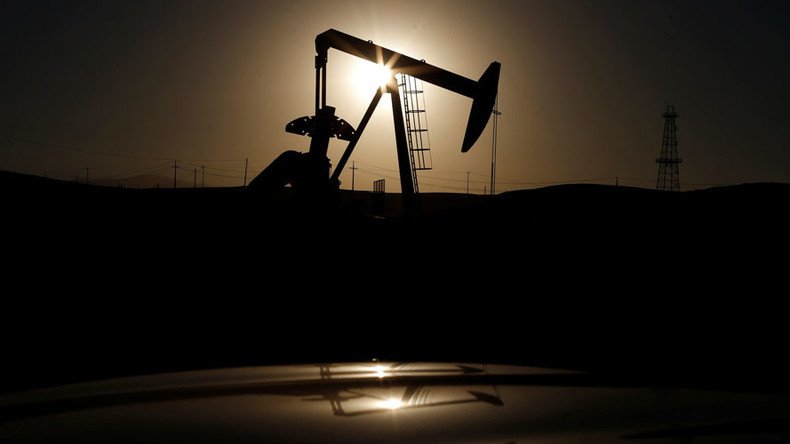 The Republican Party's proposed shift to border-adjusted corporate tax (BTA) could have a significant impact on the global oil market, pushing US crude prices higher and triggering large-scale domestic production, said analysts at Goldman Sachs.
The border tax intends to boost US manufacturing by taxing imports while exempting US business export revenues from corporate taxation.
"If implemented, the impacts on the oil market would be significant," Goldman said.
The switch to BTA would lift US crude futures 25 percent over global prices and provide an incentive for local producers to boost output.
"We expect WTI [US crude benchmark – Ed.] could move to a $10 per barrel premium to Brent from a $3 discount - a $13 (+25 percent) relative move immediately," Goldman said.
It warned that while global crude market is only starting to rebalance, the ramp up in US production would create a renewed large oil surplus next year. That could lead to an immediate sharp decline in global oil prices, Goldman said.
According to the bank, in the medium-term, the impact on oil prices would depend on "how quickly US production reacts to higher prices versus how quickly the rest of the world reacts to make space for higher US production."
"If 2017-2018 WTI oil prices move to $68 per barrel, our analysis implies the incremental investment could result in 1.5 million barrels per day of 2018 US oil growth," said Goldman. "Unless OPEC cuts further, this could oversupply global oil markets and potentially lead to another oil boom-bust cycle."
It also said it sees Brent prices coming down to $50 per barrel in 2019, assuming a 15 percent appreciation in the US dollar upon implementation of the BTA, and a 30 percent pass-through of US production costs to global production costs.
In the long run, that would result in 2020 Brent prices falling to $40 per barrel, Goldman analysts added.
The positive impact of BTA on US producers would be similar to that on the country's refiners, giving them higher returns.
On the campaign trail, US President Donald Trump pledged to lower the corporate tax rate to just 15 percent, encouraging the world's corporate titans to create jobs and build factories in the US. He has threatened German car manufacturers with a 35 percent tax on vehicles imported to the US market.
Details of Trump's tax plan have not been publicly released yet.
You can share this story on social media: