GM to invest $1 billion in US factories to create 1,000 jobs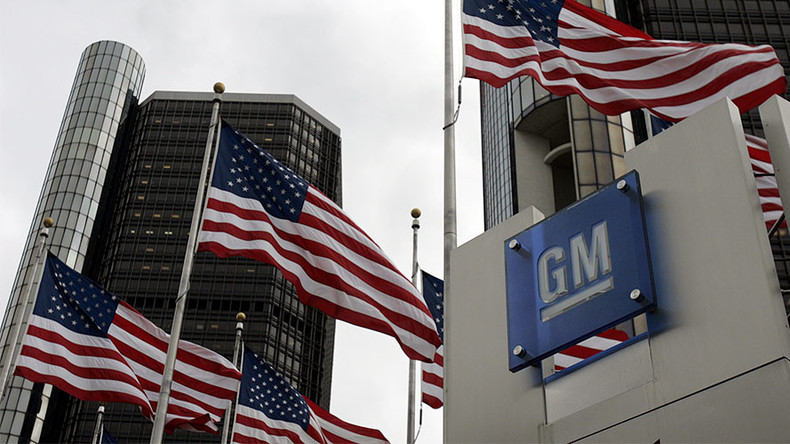 General Motors plans to announce a billion dollar investment in its US factories. President-elect Donald Trump has criticized US automakers for taking American jobs abroad.
The move will add around 1,000 jobs, according to a person familiar with the matter as quoted by Reuters.
The source added that the measure is part of the regular business process, not a political step. The corporation aims to reequip its factories to build new models. GM also wants to take some extra steps to boost US employment, including employing new engineers.
Any investment the company might disclose has been long planned and was not a response to Trump's criticism, said GM General Counsel Craig Glidden on Monday, as quoted by the Wall Street Journal.
The automaker has over 40 manufacturing sites in the US and announced $2.9 billion in domestic investment last year. However, GM has recently said it would cut nearly 3,300 jobs at three factories.
The company also plans to cut some 2,000 jobs when it ends the third shift at its Lordstown, Ohio and Lansing, Michigan plants in January. About 1,300 jobs will be axed from its Detroit-Hamtramck assembly plant in March.
Trump has campaigned hard on bringing manufacturing jobs back to the US. He has been attacking GM and other producers for assembling cars in Mexico. The President-elect promised to impose increased import taxes on GM for manufacturing some of its Chevrolet Cruze compact vehicles in Mexico.
READ MORE: GM won't move production from Mexico despite Trump's criticism

Trump has threatened German car manufacturers with a 35 percent tax on vehicles imported to the US market.
He also criticized Japan's Toyota over a plan to move its Corolla production from Canada to Mexico.
Last week, Toyota announced a $10 billion investment in the US over the next five years. Fiat Chrysler Automobiles promised to invest a billion dollars in the modernization of two plants in the Midwest, creating 2,000 jobs.
READ MORE: Trump threatens Toyota on Twitter with 'big border tax' if they build plant in Mexico

Earlier this month, the Ford Motor Company said it would cancel plans to build a $1.6 billion factory in Mexico and instead invest $700 million in a Michigan plant.
You can share this story on social media: