GM won't move production from Mexico despite Trump's criticism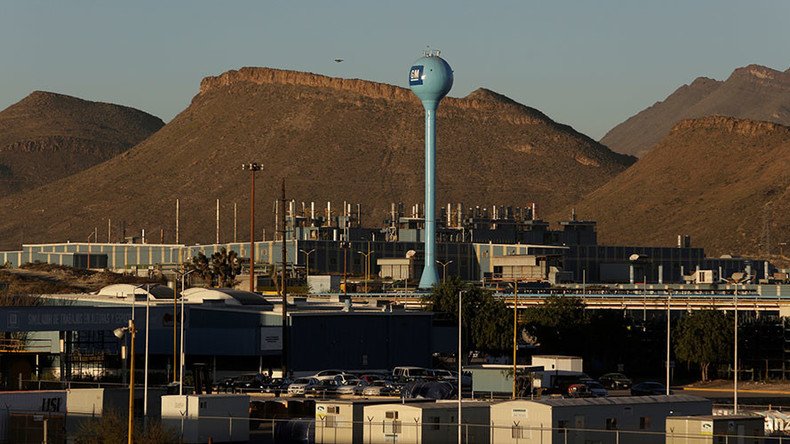 General Motors has no plans to move small car production to the US from Mexico because of President-elect Donald Trump's criticism of the company, said CEO Mary Barra.
She told reporters manufacturing decisions and plant investments are made far in advance of production and can't be easily reversed.
"This is a long-lead business with highly capital-intensive investments—decisions that were made two, three and four years ago," Barra said.
Last week, Trump attacked General Motors for building some of its Chevrolet Cruze compact cars in Mexico. He tweeted that the largest US automaker should make cars at home or face a hefty tariff.
General Motors is sending Mexican made model of Chevy Cruze to U.S. car dealers-tax free across border. Make in U.S.A.or pay big border tax!

— Donald J. Trump (@realDonaldTrump) January 3, 2017
GM said the imported cars represent less than five percent of the Cruze hatchbacks sold in the US. According to Barra, almost all of the sedans are built at the factory in Lordstown, Ohio.
READ MORE: 'Make in USA or pay big border tax': Trump blasts GM over cars made in Mexico
The Detroit-based company has recently announced plans to lay off 2,000 employees at two US auto plants due to weak demand for small cars. GM is among automakers that prefer to have smaller cars manufactured in Mexico to take advantage of lower labor costs and have higher-paid American workers build more profitable trucks.
According to Barra, it is "too early to speculate" about the potential impact of any future border tax or tariff. She said the company's strategy has much more in common with Trump's goals for trade and jobs than differences.
"I very much look forward to being part of the solution that allows the country to be strengthened along with business, along with our manufacturing capability," she said.
Barra is one of a group of CEOs advising Trump on economic issues. She declined to say whether has discussed the matter with him directly. People familiar with the case told the Wall Street Journal she has called Trump after his critical tweet and had a "cordial" conversation with him.
The US president-elect has repeatedly criticized local companies such as Ford and Toyota for moving jobs across the border. Trump threatened them with heavy border taxes. Last week, Ford canceled plans to build a small car factory in Mexico and announced 700 new jobs in Michigan. The company said the decision was not the result of Trump's pressure.
Ford said last week that it will expand in Michigan and U.S. instead of building a BILLION dollar plant in Mexico. Thank you Ford & Fiat C!

— Donald J. Trump (@realDonaldTrump) January 9, 2017
Automaker Fiat-Chrysler said it would spend $1 billion in part to renovate a plant in Michigan to make some versions of its Ram pickup truck, which is currently assembled in Mexico.
You can share this story on social media: