Trump tells Germany to buy American automobiles, Germany to Trump: 'Build better cars'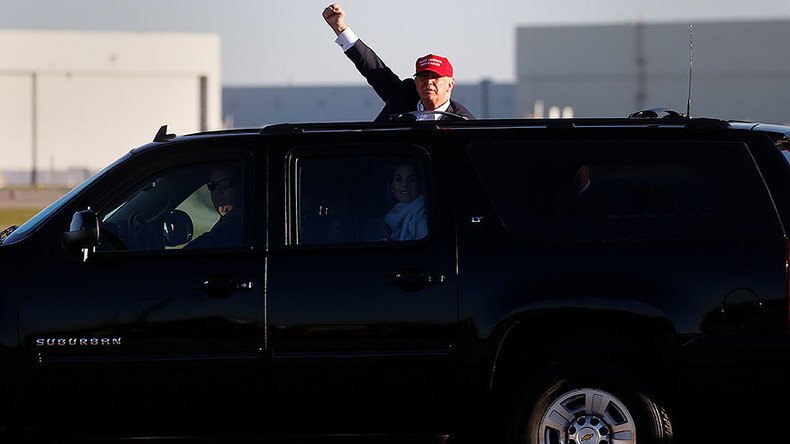 Incoming US President Donald Trump's threat to slap a German automaker with a 35 percent import tax has triggered a strong response from Berlin.
Trump threatened to impose the tariff on US-bound BMW automobiles produced at plant in Mexico, scheduled to open in 2019.
"They can build cars for the US, but they'll pay 35 percent taxes on every car that comes to the US," said Trump in an interview with German newspaper Bild.
Trump suggested BMW should build a factory in the US, not in Mexico. "It would be much better for them and for our efforts," he said, translated into German.
The plant is scheduled to open in 2019 to produce the BMW 3 Series sedan. The carmaker said production is destined for the world market, not exclusively for America. The plant in Mexico will complement existing sites in Germany and China.
Germany's Vice Chancellor and Economy Minister Sigmar Gabriel told Bild that imposing such tariffs would make "the American auto industry worse, weaker and more expensive."
Trump also accused German cars producers of unfair behavior. There is a Mercedes-Benz in front of every house on some American streets, he said.
"How many Chevrolets do you see in Germany? Not too many, maybe none, you can see nothing over there, it's a one-way street," Trump said. The US president-elect added he is pro-free trade, but not at all costs. "It must be a clever trade for me," he said.
To this, Gabriel replied that "the US needs to build better cars."
The German minister also called for a harder position in trade talks with Trump. "We're not weak and inferior," Gabriel said.
In Frankfurt, BMW shares fell 1.42 percent after Trump's interview, while shares in Daimler AG slid 1.31 percent. Volkswagen was 1.27 percent down.
After Trump's threats of tariffs, Ford has given up a plan to build a $1.6 billion plant in Mexico and instead promised to create 2,000 jobs in the US. General Motors has no plans to move small car production to the US from Mexico because of Trump's criticism of the company, said CEO Mary Barra.
WATCH MORE:
You can share this story on social media: