'Anti-American' tag by Trump a new nightmare for US businesses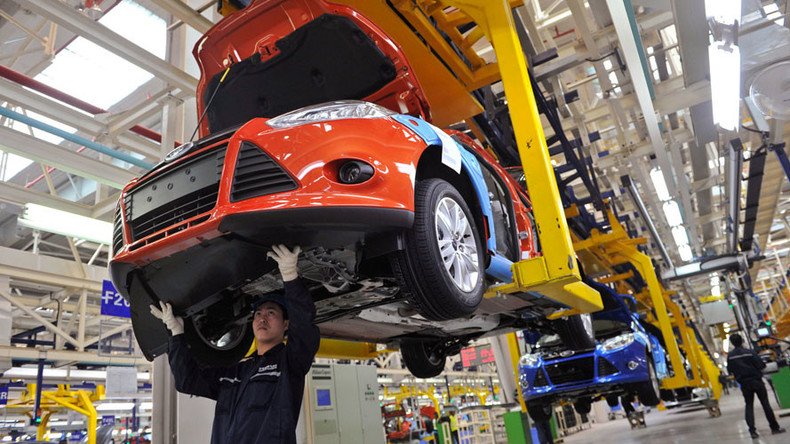 Wall Street bankers, company executives and crisis management consultants say being labeled 'anti-American' will become a new crucial business risk under Donald Trump's presidency, Reuters reports.
Trump's Twitter posts and public rebuke of major companies like Boeing, Lockheed Martin and General Motors have made other companies worry they may be next, according to businesses polled by the agency.
"Any business that leaves our country for another country, fires its employees, builds a new factory or plant in the other country, and then thinks it will sell its product back into the U.S. without retribution or consequence is WRONG!," Trump tweeted in December. He will become the US president on January 20.
This and other Trump's tweets have forced Boeing and Lockheed Martin to promise to cut costs; Ford gave up a plan to build a $1.6 billion plant in Mexico and instead create 2,000 jobs in the US; United Tech's Carrier has pledged to keep half of 2,100 jobs it wanted to shift to Mexico in the US.
According to Reuters, many mergers and acquisitions in the US that involve American job cuts and moving businesses overseas have been postponed after Trump's election for fear of being called "unpatriotic", several top Wall Street bankers said.
Thus, a takeover of $3.8 billion Bermuda-based White Mountains Insurance Group was scrapped because it implied moving the American buyers' taxes abroad. The potential buyers were afraid of being called "anti-American," and quit the deal.
After China critic Peter Navarro was appointed as White House trade consultant, some businesses are considering moving their production out of China.
"Whether it's taking higher costs into account or operationally preparing for moving manufacturing (out of China), companies are thinking about what to do," said James Park, CEO of wearable fitness device maker Fitbit, which operates in China.
Others consider hiring specialists to monitor Trump's tweets.
"Back in December the board was already asking questions: 'What's the plan in terms of what happens if he comes after us, are we ready? The board is asking us if we have a PR firm at the ready, if we have a person monitoring his Twitter," said a top executive at a large US defense contractor, as quoted by Reuters.
"Our plan is to not get into a fight, and concede immediately. The reality is that we're trying to stay below the radar," the executive added, asking not to be identified due to sensitivity of the matter.
You can share this story on social media: