Deutsche Bank reaches $7.2bn settlement with US over mortgage misconduct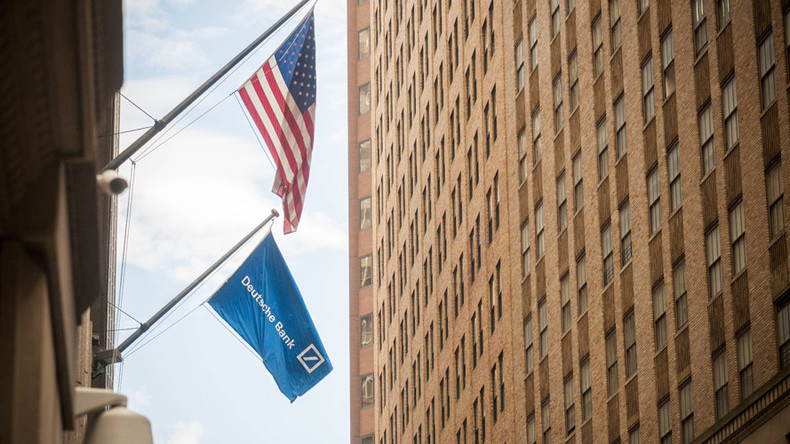 Europe's biggest lender Deutsche Bank and the US Department of Justice have reached an agreement over its sale of toxic mortgage-backed securities before the 2008 financial crisis, according to the government agency.
Deutsche has agreed to pay a $3.1 billion civil penalty and provide $4.1 billion in consumer relief to homeowners, distressed borrowers, and affected communities, the federal agency said, confirming the details furnished by the bank last December.
"This resolution holds Deutsche Bank accountable for its illegal conduct and irresponsible lending practices, which caused serious and lasting damage to investors and the American public," said Attorney General Loretta Lynch in a statement.
She stressed the bank had not merely misled investors but had contributed directly to an international financial crisis.
Deutsche's agreement is the biggest penalty ever paid under the Financial Institutions Reform, Recovery and Enforcement Act (FIRREA), according to the department.
The settlement is higher than the $7 billion paid by Citigroup to federal and state authorities three years ago. Another bank accused of selling toxic mortgage securities, Credit Suisse, agreed to a $5.2 billion settlement with US authorities.
Deutsche Bank's conduct between 2005 and 2007 fell short of standards and was "unacceptable," according to CEO John Cryan.
The German bank will admit to making "false representations and omitting material information from disclosures to investors about the loans included in residential mortgage-backed securities sold by the bank" as a part of the agreement sealed after months of negotiations.
READ MORE: Washington proposes $7bn fine on Credit Suisse in mortgage claims

Deutsche Bank ADR-listedshares on the New York Stock Exchange closed 3.2 percent lower on Tuesday.
You can share this story on social media: