Washington proposes $7bn fine on Credit Suisse in mortgage claims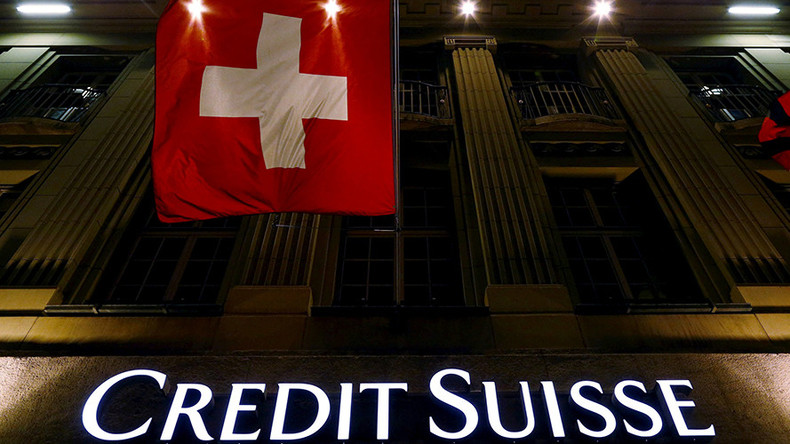 The US Department of Justice (DOJ) has asked Credit Suisse to pay a $5 billion-$7 billion penalty over its sale of toxic mortgage securities in the wake of the 2008 financial crisis, Reuters reported.
The Swiss bank has reportedly been seeking a smaller penalty.
"Credit Suisse is confident of reaching a better solution," said an unnamed source.
People familiar with the case said a potential resolution could come this week.
However, if the sides do not reach an agreement, US authorities could sue the bank.
The bank is also facing lawsuits from the New York and New Jersey attorneys general over similar claims involving billions of dollars lost by investors.
The Swiss multinational's litigation provisions totaled $1.56 billion (1.605 billion Swiss francs) at the end of 2015. Last month Credit Suisse said it had raised litigation provisions by 357 million francs, mainly in connection with mortgage-related matters.
The DOJ has been demanding penalties from financial institutions to settle a range of high-profile mortgage securities investigations stemming from the financial crisis.
The penalties are linked to a 2012 initiative by US President Barack Obama to hold banks accountable for selling mortgage debt while misleading investors about the risks.
US banks have already settled by paying $46 billion.
In November 2013, JPMorgan agreed to a $13 billion settlement for selling "bad loans." Bank of America paid $17 billion two years ago. Goldman Sachs decided to reimburse $5.1 billion earlier this year over troubles with mortgage-backed securities that were sold to investors as high-quality debt.
In 2014, the DOJ demanded Citigroup pay $12 billion for selling low-grade mortgage-backed securities. The fine was later reduced to $7 billion.
After those settlements, the US authorities turned their focus to European banks Deutsche Bank, Royal Bank of Scotland, Credit Suisse, Barclays, UBS and HSBC.
Royal Bank of Scotland has been already ordered to pay $1.1 billion intending to resolve claims.
Germany's Deutsche Bank has to pay $14 billion in compensation, and according to sources, the bank could agree on the penalty this week.