Bank of England gets on Brexit bandwagon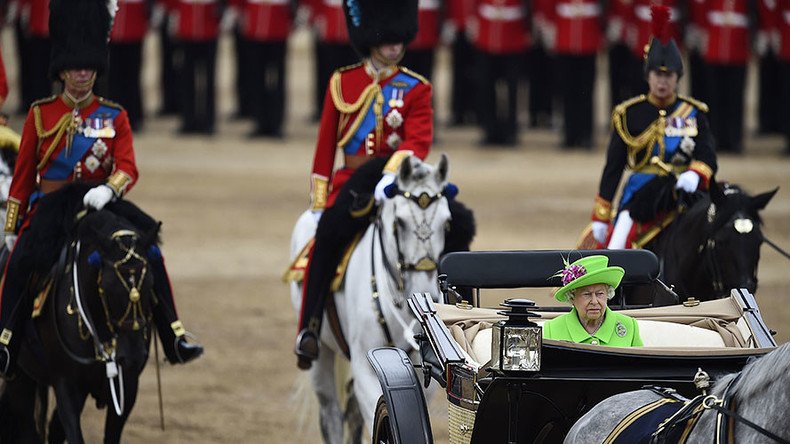 In a major U-turn, the head of the Bank of England Mark Carney said Brexit is not the biggest risk to the UK economy and the EU has most to lose from it. Before the referendum, he had warned that a Leave vote could trigger a recession in the country.
Speaking before the House of Commons' Treasury Select Committee, Carney said on Wednesday that, as things currently stand, "financial stability risks around [the EU exit] process are greater on the Continent than they are in the UK."
He said that it is absolutely in the interests of both the United Kingdom and the EU that there is an implementation or a transition phase. "If there is not such a transition put in place, in our view it will have consequences. We will work to mitigate those consequences as much as possible..."
Carney added the EU was heavily dependent on London for finance and any attempt to cut the UK off would hurt it badly. According to him, Britain exports £26 billion of financial services each year to the rest of the EU and imports only £3 billion.
The Bank of England (BoE) is now "very likely" to improve its economic forecast next month, Carney said, adding he was "surprised" that his predictions of economic slowdown hasn't materialized.
Statistics show the UK economy expanded at the same rate in the three months after the vote as it did beforehand.
READ MORE: Britain's FTSE 100 one of world's best performing stock markets since Brexit vote
The country's industry has been recently described as "booming back to life." Industrial production rose by 2.1 percent in November, driven by strong manufacturing output. Shoppers and business owners have shown their confidence by spending more.
The leading FTSE 100 index of Britain's biggest companies hit record levels on Wednesday. It smashed the 7,300 barrier in intraday trade for the first time in its 33-year history, touching an all-time peak of 7,328.51 in afternoon trade.
"There were a series of things that could have happened that would have had financial stability consequences. Of course having got through the night the day after the scale of the immediate risks around Brexit have gone down," said Carney.
In the run-up to the June 23 referendum, Carney had issued a stark warning about the dangers of leaving the EU. He said the Brexit debate had "pushed up uncertainty to levels not seen since the euro crisis," and the referendum was the most significant risk to the country's financial stability.
You can share this story on social media: