UK car production speeds to a 17-yr high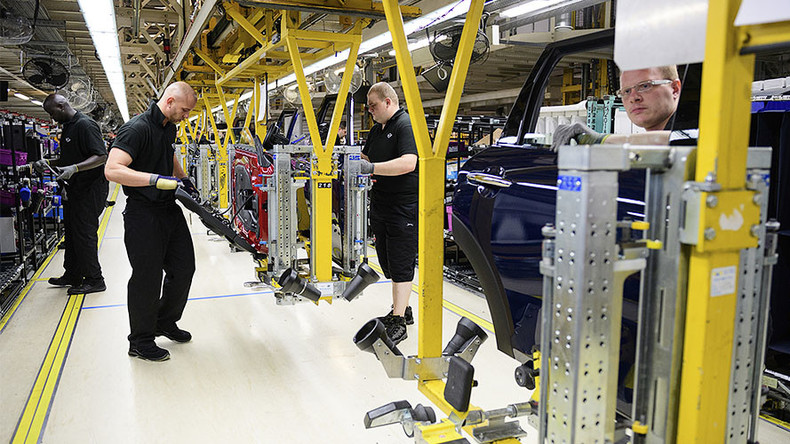 Vehicle production in the UK is at its highest since 1999, with more than 1.6 million units rolling off assembly lines this year, according to the latest figures.
Nearly 170,000 cars were produced in November, 12.8 percent more than in the same month a year ago, said the Society of Motor Manufacturers and Traders (SMMT).
Read more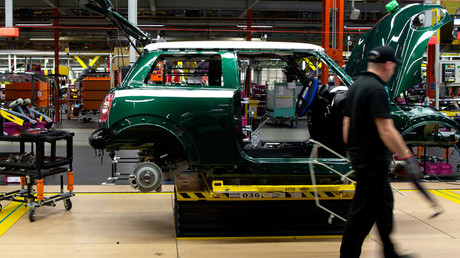 Production for the domestic market increased by 14 percent to 33,745 vehicles, reflecting a recovery from a drop in October due to weaker demand. Exports continued to grow and were up 12.5 percent.
A record 1.2 million vehicles have been shipped abroad so far this year, according to SMMT. The European Union is still the key market for the UK auto industry.
"Made in Britain is a badge coveted by car buyers worldwide, and these latest figures highlight not just that international appeal but the fact that the UK is a globally competitive place to make cars," said SMMT Chief Executive Mike Hawes.
The report has no data on whether foreign demand had been improved by the sterling depreciation since the historic Brexit vote.
The manufacturers are concerned production might be hit by the decision to quit the EU as it raises the possibility of tariffs imposed on car exports. It can take an automaker up to three years to create a new model meaning that any Brexit effect may take some time to have a substantial effect on output.
"These latest results are the product of significant investments made over the past few years, but which will continue only if we can maintain the competitive trading conditions that have enabled the UK to become an automotive success story," said Hawes.