Swedish court rejects ex-Yukos shareholders claim against Russia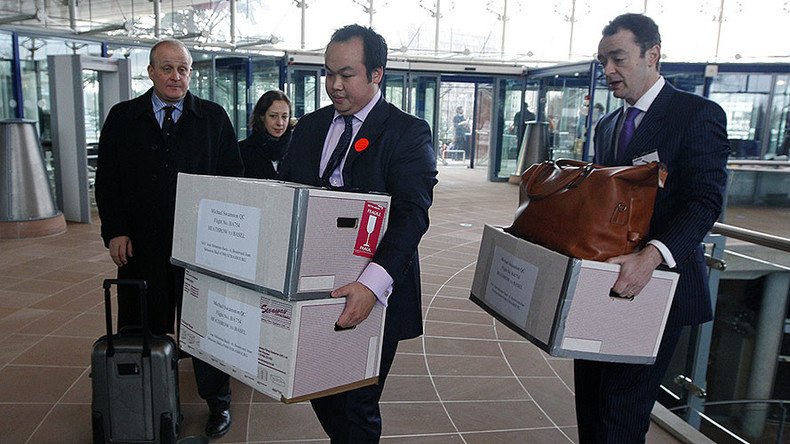 Sweden's Supreme Court has denied an appeal by Spanish minority shareholders of the defunct oil firm Yukos, according to the head of the International Legal Protection Center, Andrey Kondakov.
The litigation started in 2007 when four Spanish shareholders of the bankrupt oil company filed a lawsuit claiming their assets in Russia had been expropriated. In 2012, an arbitration court ordered the Russian government to pay the former shareholders $2 million in compensation. Russia challenged the decision.
Two years later, the Stockholm District High Court upheld the verdict. Russia turned to the Svea Court of Appeals that overturned the decision in January. The Spanish shareholders then appealed to Sweden's Supreme Court.
"The court has denied the request by the Yukos minority shareholders' from Spain, represented by a group of investment funds, on a review of the decision of the Svea Court of Appeals," said Kondakov, stressing that it was another lawsuit initiated by 'Yukos' against Russia that hasn't worked out.
In 2005, the British-based RosInvestCo sued Russia over the company's lost investment in Yukos. The initial court decision to award RosInvestCo $3.5 million was quoshed in 2013.
Earlier this year, a Dutch appeal court overturned an arbitration court ruling which required Russia to pay the shareholders $50 billion.
In 2003, Russian authorities accused the oil firm Yukos of tax crimes. The country's biggest oil company was declared bankrupt by a Russian court in 2006 and its assets sold at auction as part of the liquidation process.
READ MORE: Former Yukos shareholders drop Russian assets seizure claim in Germany

Former CEO Mikhail Khodorkovsky and his business partner Platon Lebedev were found guilty of embezzlement, tax evasion, and money laundering. The pair were sentenced to 14 years in prison but were later released on humanitarian grounds.
You can share this story on social media: