Egypt devalues currency to spur economy and meet IMF loan demand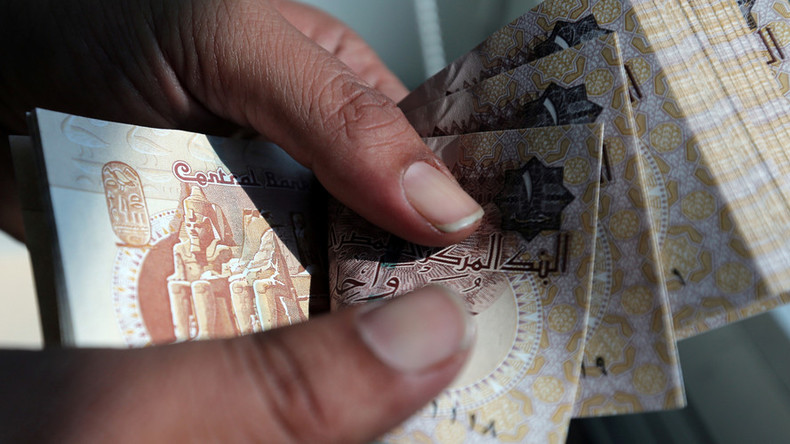 The Central Bank of Egypt (CBE) has devalued its currency by 48 percent and hiked interest rates by 300 basis points. The measures are part of the key IMF requirement in exchange for a $12 billion loan to overhaul Egypt's struggling economy.
Read more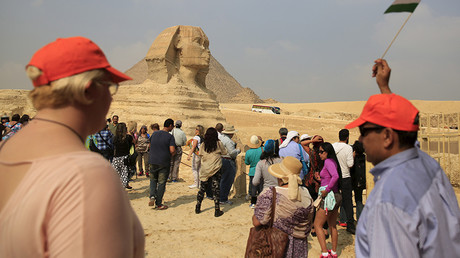 The central bank set an official exchange rate of 13 Egyptian pounds to the US dollar. CBE also announced that it would abolish the priority list for imports and phase out monetary financing of the budget deficit over the coming months.
The CBE said the change has immediate effect "to a liberalized exchange rate regime in order to quell any distortions in the domestic foreign currency market."
The decision to devalue the Egyptian pound followed a rapid slide of the currency's value on the black market in recent weeks. The pound was worth half as much on the unofficial market as it was at banks. Black market traders were buying dollars at 17.5-17.85 pounds while the official rate was fixed at 8.8 pounds.
The exchange rate will now be set by "supply and demand," the central bank's governor Tarek Amer told Bloomberg. According to CBE, the measures would help end the currency black market in the country.
Read more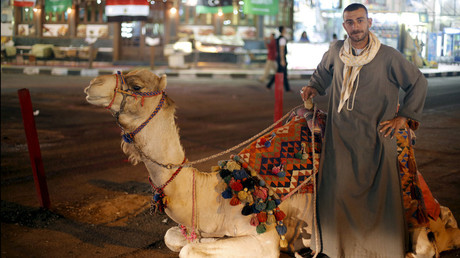 Experts say floating the currency is a "very positive" move. "We expect a lot of interest in Egypt, it's a massive economy that has been put on hold for years," said Rami Sidani, head of frontier investments at Schroders in Dubai.
The Egyptian pound has been falling on the black market since the 2011 revolution which drove away tourists and foreign investors. The country's foreign reserves have almost halved since then, despite Egypt receiving billions of dollars in aid from its Gulf allies.
The currency crunch has negatively affected business activity in the country causing periodic shortages in basic goods such as rice, oil and sugar.
In August, Cairo reached a preliminary deal with the IMF for a $12 billion three-year loan to support an economic reform program. The government has pledged economic overhaul in exchange for the aid package. Egypt is also obliged to reduce or lift altogether state subsidies on fuel. It has already reduced subsidies on household electricity and hiked the price of sugar for ration card holders by 40 percent.