Tourism ban cost Egyptian economy $1.3bn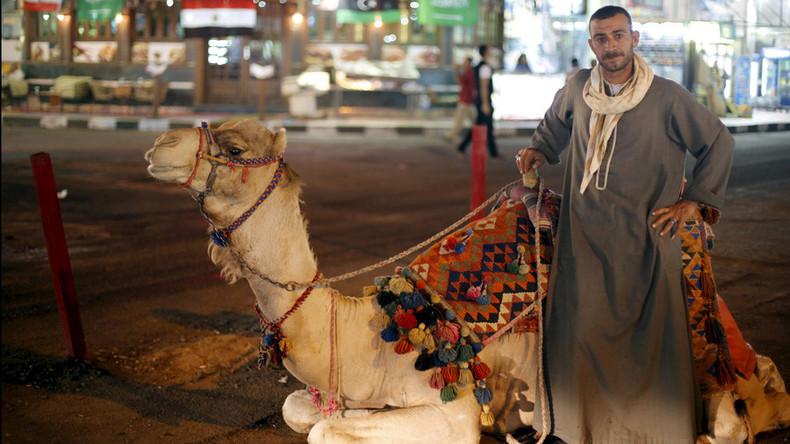 Egypt's tourism revenue has dropped by about $1.3 billion since a Russian airliner was blown up over the Sinai Peninsula last October, said Prime Minister Sherif Ismail in a television interview on Monday.
Last week Cairo admitted for the first that terrorism was the cause of the airliner crash that killed 224 Russian tourists and crew. Egyptian President Abdel Fattah al-Sisi said terrorists downed the Russian passenger plane aimed to damage the tourism industry and the country's ties with Moscow.
READ MORE: Russia may restart flights to Egypt in first half of 2016

Shortly after the crash Russia stopped all civilian flights to Egypt. Flights by EgyptAir to Russia were also suspended due to the absence of an aviation security program, but later resumed.
The measure raised concerns that Egypt's tourism sector, worth about $7 billion a year, would be devastated.
Russian officials promised to resume flights between the two countries only after Moscow is confident Egyptian airports comply with aviation security.
Despite the recent decline tourism is still viewed as a pillar of the Egyptian economy and a vital source of foreign currency. Last week as a result of a foreign currency shortage, the Egyptian pound hit its lowest level against the black market US dollar since the weekly Bloomberg survey started in April 2013. The country's central bank assured it wouldn't devalue the currency.
The loss of tourism has cut Egypt's economic growth forecast for the current fiscal year to about four percent from an initial projection of more than five percent. This means the budget deficit for 2016 is expected to be about 11 percent of gross domestic product.
READ MORE: 70% tourism loss for Egypt if Russian, British visitors leave in aftermath of plane crash – ministry