Factory activity in China highest in over 2yrs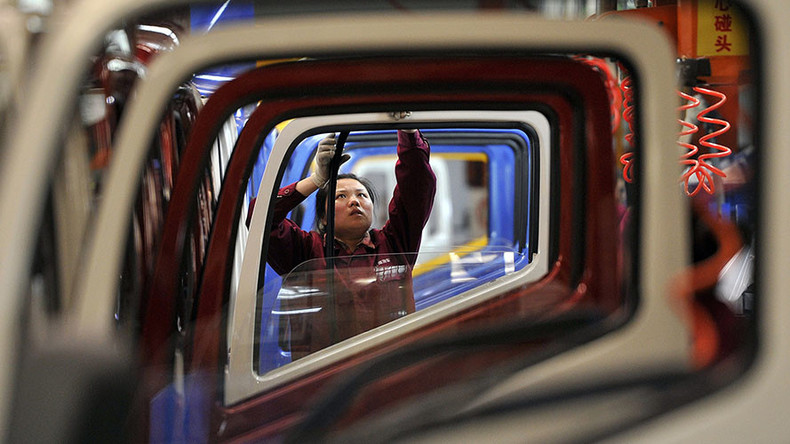 A significant improvement in China's key activity surveys is reinforcing hopes of stabilization in the world's second largest economy.
Read more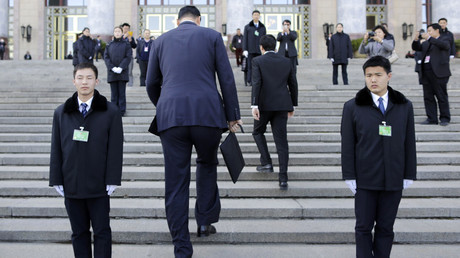 Activity in China's manufacturing sector of mainly large state-owned factories, expanded at the fastest pace last month since July 2014.
The Markit/Caixin Purchasing Managers' Index (PMI) survey came in at 51.2 for October, up from 50.1 the previous month. The result was much higher than analyst expectations of 50.4.
A reading above 50 indicates an expansion in activity on a monthly basis, anything below 50 means contraction.
Output expanded at the quickest rate since early 2011 as new orders rebounded, according to the survey. Stronger demand led improved domestic orders as the level of new export sales fell slightly over the month.
According to Caixin, companies cut their staff numbers at the slowest pace in 17 months, while "backlogs of work continued to accumulate."
"The economy seems to be stabilizing for the moment, owing primarily to policies implemented to sustain growth. Supportive policies must be continued, or industrial output may be dragged down by a slowdown in investment," said Zhengsheng Zhong, Director of Macroeconomic Analysis at CEBM Group.
The Chinese economy grew at a rate of 6.7 percent in the third quarter, the same as in the previous two quarters. Beijing intends to maintain annual growth of at least 6.5 percent over the next five years by creating more jobs and restructuring inefficient industries.
Economists, however, warn of risks as the Chinese economy stays increasingly dependent on government spending and a housing boom for growth. Private investment and exports still remain weak.
Real estate prices and sales have cooled in recent weeks as more cities impose restrictions on purchases to curb soaring home prices. The government has introduced strong measures to curb prices and cool the buying frenzy in an attempt to prevent more property bubbles.
Last year, China cancelled construction projects worth $17.6 billion citing environmental protection and the fight against corruption.