Russia-led EEU & Israel may ink free trade pact in 2017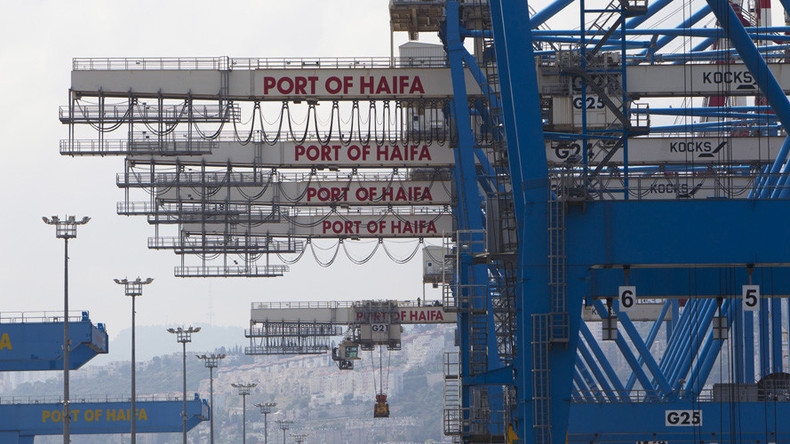 The Eurasian Economic Union (EEU) will soon start talks with Israel on creating a free trade zone, said Russian Prime Minister Dmitry Medvedev.
"Before the end of the year the first round of talks [on a free trade area creation] is scheduled with Israel. Negotiations are to start with Serbia and a number of other states," Medvedev said during a meeting of the Eurasian Intergovernmental Council.
According to the EEU Commission's Minister of Trade Veronika Nikishina, Israel may sign a deal in 2017.
Israeli Minister Zeev Elkin said last December the country wants a free trade agreement with the Russia-led Eurasian Economic Union as soon as possible.
In February, Russian Deputy Agriculture Minister Sergey Levin said Moscow and Tel Aviv were planning the agreement in the near future as they "aim at maximizing cooperation in terms of agriculture and new technologies; as well as creation of joint ventures."
Russia is a traditional grain supplier to Israel and plans to broaden the range of exported agricultural produce, according to Levin. He added that Israel could increase trade with the EEU by six to eight percent, while Russia would see an increase in investment and technology transfer.
The EEU is a trade bloc established in 2015 on the basis of the Customs Union of Russia, Kazakhstan and Belarus. It was later joined by Armenia and Kyrgyzstan. This month Vietnam officially became the first non-regional country to join the bloc which is designed to ensure the free movement of goods, services, capital and workforce between member countries.
More than 40 countries and international organizations, including China, Indonesia, and Iran have expressed interest in a free trade deal with the EEU.
The Prime Minister of Kazakhstan Bykytzhan Sagintayev said this week the EEU has already held negotiations with South Korea, Egypt, Iran and India. He added that South American countries have also showed interest in cooperation.
You can share this story on social media: