Athens borrows from Peter to pay Paul
Published time: 25 Oct, 2016 14:46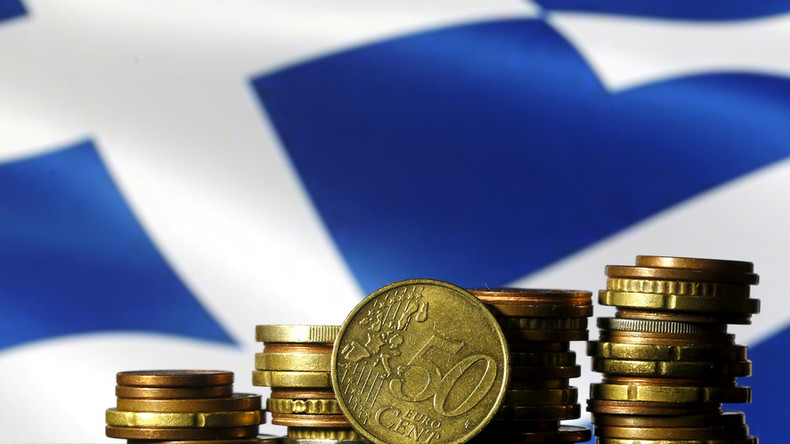 Greece's creditors have released a €2.8 billion tranche from the country's €86 billion bailout program. Part of the tranche - €1.1 billion will be used by Athens for debt servicing, another €1.7 billion for clearing arrears.
The funds were approved this month after Athens completed the required economic reforms.
"Today's decision to disburse €2.8 billion to Greece is a sign that the Greek people are steadily making progress in reforming their country," the Board of Directors of the European Stability Mechanism (ESM) said.
"The government has completed key milestones in the area of pension reform, bank governance, the energy sector, and revenue collection," said ESM Managing Director Klaus Regling.
He added Greek authorities have also taken further steps in making the new privatization and investment fund operational. "If the government continues to implement the reforms agreed in the ESM program, growth of the Greek economy could accelerate next year and the government may be able to start issuing bonds again next year," Regling said.
READ MORE: Greek pensioners rock police bus at Athens protest, tear-gassed in return (PHOTOS, VIDEOS)
With the latest disbursement Greece has already received €31.7 billion from its bailout package.
Eurogroup ministers agreed to unlock the funds on October 10, praising the Greek government led by Prime Minister Alexis Tsipras for its "tremendous work" in carrying out "difficult reforms for the Greek economy and society."
The reforms included tax rises, pension cuts, public asset transfers and the start of a new privatization fund. The unpopular austerity reforms have sparked protests by Greeks who blame the government for "handing over the nation's wealth and sovereignty."
They are part of a multibillion euro bailout program agreed by Greece and its creditors last year to avoid the country's exit from the single currency bloc.
Greek officials now hope creditors - the European Commission, the International Monetary Fund and the European Central Bank - will agree to reduce its debts.
The country is still encumbered by a €300 billion debt burden which is more than 175 percent of its national income.