Greece approved to get more bailout funds after completing reforms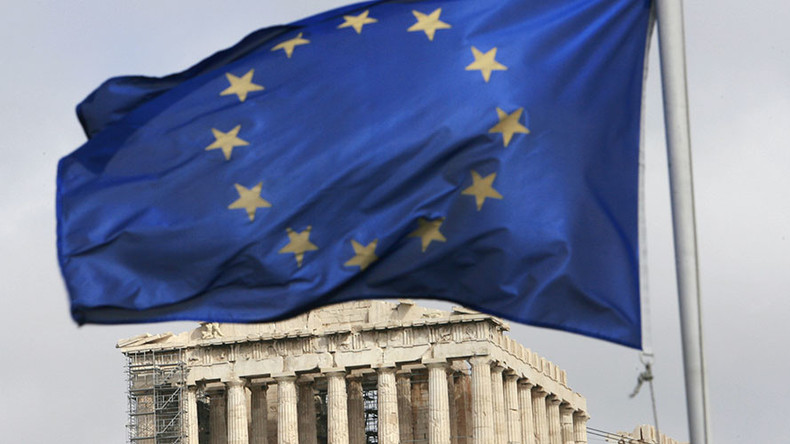 Eurogroup ministers have agreed to release another €2.8 billion of Greece's bailout program after Athens carried out the required reforms relating to tax, pensions and privatization of state assets.
The payment will be split in two installments, with an immediate release of €1.1billion and the remaining €1.7 billion to be paid in two weeks. Athens will use the money for paying interest on debts and clearing debt arrears.
"The money will come, don't worry," the Eurogroup head Jeroen Dijsselbloem said, describing the delay as a "technical glitch," not a political decision.
"Important reforms have been undertaken on pensions, energy sector, bank governance, as well as on the setting up of the privatization fund and the revenue agency," he added.
Greek Finance Minister Euclid Tsakalotos said it had been "a very good Eurogroup for Greece," with unanimous agreement Greece had completed the reforms.
The EU Commissioner on Economic and Financial Affairs Pierre Moscovici has praised the Greek government led by Prime Minister Alexis Tsipras for its "tremendous work" in carrying out "difficult reforms for the Greek economy and society."
READ MORE: Greece blames creditors over economy's inability to recover
The reforms including tax rises, pension cuts, public asset transfers and the start of a new privatization fund have sparked protests by Greeks who blame the government for "handing over the nation's wealth and sovereignty."
The unpopular austerity reforms were part of a multi-billion bailout program agreed by Greece and its creditors (the IMF, the ECB, and the eurozone) in 2015 after the country was almost forced out of the single currency bloc.
The eurozone authorities have already approved a tranche of €10.3 billion from the country's overall €86 billion bailout package with an initial €7.5 billion transferred to Athens in June.